Subject: Batman: A Death in the Family tpb. The death of Robin unpostable

Date Posted:

1/17/2009 4:04 PM ET

Member Since:

6/14/2006

Posts:

14

Back To Top
Number 15 in the top 25 Batman Graphic Novels. This is a first edition so it doesn't have an ISBN. Great read!
PM me if you're interested.
Gone. Thanks.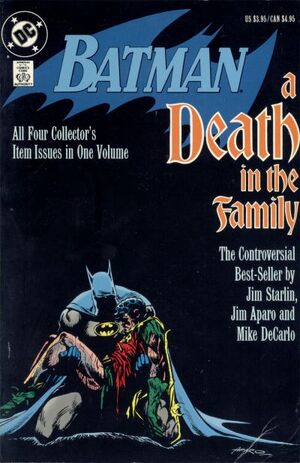 Last Edited on: 1/18/09 6:50 PM ET - Total times edited: 1