Carr Creek Elementary - Litt Carr, KY
We hit our Book Credits goal!
100%
We've raised 750 of 750 credits needed. (199 members have donated)
750 Credits ↓
Litt Carr, Kentucky
Carr Creek Elementary's Early Steps to School Success Program needs more books!
Carr Creek Elementary is one of five grade schools in our county. We have almost 400 students at our school. Grades K through 8th grade attend our school. Some families in our area work for Coal Companies and are laid off from work at times. There are not a lot of jobs in our area. We have no Wal Mart or hospital in our county.
I am so excited about the book donation for Carr Creek Elementary. My name is Racine Slone and I am the Early Steps Coordinator at Carr Creek. I do home visits with many young children in our area to introduce them to reading and get them interested in school. Some of the families that I visit have only a few books in their homes. A few don't have any. My families could use the books that you donate to Carr Creek, especially board books and early readers. I know that all grades in the school will benefit greatly from your donation of books.
May God Bless you for your donation.
Racine Slone,
Early Steps to School Success Coordinator
Followup Images: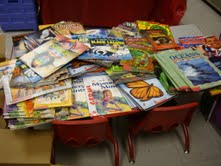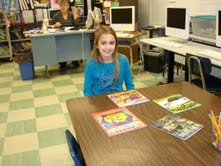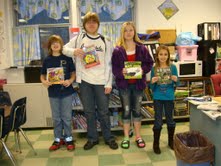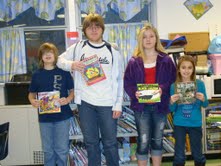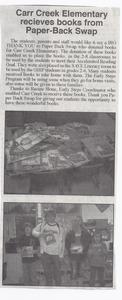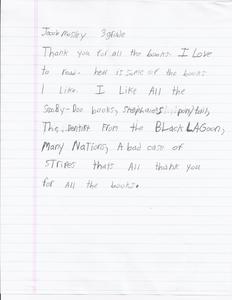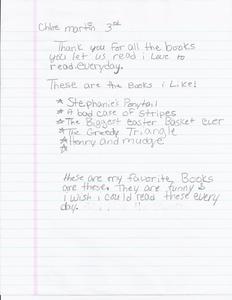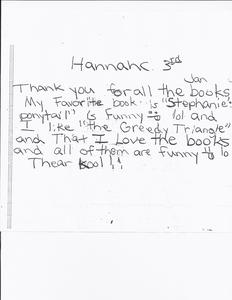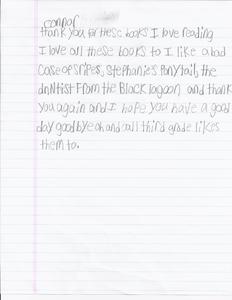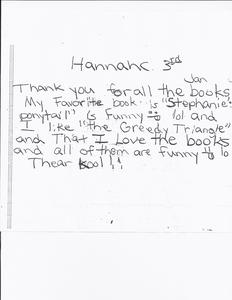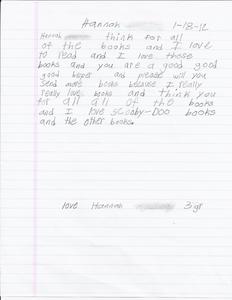 Update from the Carr Creek Elementary - Litt Carr, KY:
Update February 9, 2012
Dear PaperBackSwap,
Thank you for the books that were donated to Carr Creek Elementary. I have been using them with my 7th grade homeroom to help meet their Accelerated Reader Goals. All students have been enjoying them and finding them entertaining. Again, thanks for the books, they are greatly appreciated and used in my class.
Claudetta Messer, 7 & 8th grade social studies
To Whom it May Concern:
The books you donated to Carr Creek were really appreciated by the students, parents and staff. Books were placed in classrooms and given to students in grades 2-8.
Most of the books were Accelerated Readers. Three of each book were kept in the SAVE Literacy Room for the students to read in G.I.R.P. The students love the books!
"The Greedy Triangle" was a book that I had used for 14 years when I taught math. My students loved the book and it taught so many Geometry concepts. It was always part of my 5th grade lesson plans. The copies of this book were given to the math teachers in grades 2-6. We also kept copies of this book for the students to read in G.I.R.P. The books that were placed in the classrooms will be used by students in Accelerated Reading.
Thank you so very much for making it possible for our students to have these books!
Sincerely,
Kathy Smith, SAVE Site Supervisor
I am teaching fifth graders at Carr Creek and the Early Steps leader let me use a set and my students are really using them. I have books for my students to check out and take home with them. They come back to school and share the stories with their peers. I want to thank you so much. My students are using the books. I appreciate the at hand books for them. Please continue doing the great work!
Debra Slone
Update January 19, 2012--be sure to check out the great photos of the kids and their new books!
THANKS THANKS THANKS
I am so excited about getting the books. I am sharing them with some of the teachers. Again, thank you for your donation of books for our school. I have so many thank you papers that I will mail them to you.
Racine Slone
Carr Creek Elementary