West Hartsville Elementary - Hartsville, SC
We hit our Book Credits goal!
100%
We've raised 500 of 500 credits needed. (113 members have donated)
500 Credits ↓
South Carolina's West Hartsville Elementary students can't wait for new books to read over Christmas break!
We are very excited to be a part of the PaperBackSwaps.com's Books for Schools Program. West Hartsville Elementary is a Title I school and most of our families do not have the money to purchase books that their children can read for leisure. We are starting the Comer P.U.L.S.E. Program and part of that program is teaching students to use their Language Pathway. Shared reading is one way students can practice using their language pathway. However, our students have to have books that they want to read available to them and this program allows us to help meet the child's Language Pathyway needs.
We are a small school that has only fourth and fifth grade students, 58% are African American and 42% are white. As a Title I school, most of our students are on free or reduced lunch. West Hartsville Elementary is located in Darlington County, and we are the only Hartsville school that is outside the city limits of Hartsville.
We would LOVE to be able to pass out books to students to read over long week-ends and vacations from school. Nothing is better then being able to give a student something they enjoy, and that helps reinforce learning. Our students will often go to the Scholastic Book Fair and wish for books that they cannot afford, it is so sad to watch our students wish for a book, but are not able to afford to buy the book. This program will allow us to put a much wanted and needed book into the student's hands!
Thank you for providing this opportunity for our school and our students!
Sincerely,
Dr. Kay Howell, Principal
Our students need more books in our school. Reading is the number one key to success and without books to read the students cannot succeed. Many of our student do not have books at home and are encouraged to take home books from our personal libraries which are not endless. This would allow more students to read at home and in the classroom. Thank you, PaperBackSwap members!

Ashley Gedris, 5th grade ELA/SS
West Hartsville Elementary
Followup Images: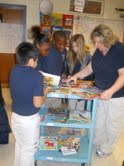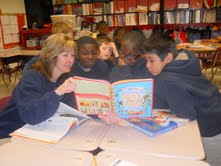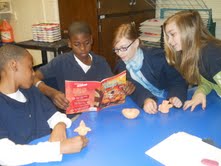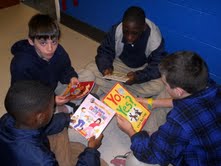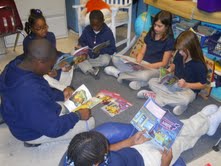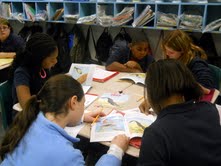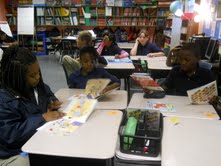 Update from the West Hartsville Elementary - Hartsville, SC:
January 2012 Update!
New photos of the students enjoying their books have arrived!
11/28/11
Thank you so much for the books for our school. This will enable our students to develop a love for reading at a young age. We appreciate it!

Ashley Gedris
5th grade ELA/SS
11/22/11
I am delighted and I thank you and all the PaperBackSwap members for helping us reach our book goal of 500 books.

Sincerely,
Kay Howell, Principal
WOW!!! I am in AWE of how quickly this all happened! Words cannot adequately express our sincere appreciation for all your support! I cannot wait to get these books into the hands of our students. Thank you for all your support and for offering this program through your company. It is amazing how quickly kindness and the love of reading can be spread!

Thank you so much!!!!

Bonnie L. Saleeby, Student Data Manager