Dear Members,
With Summer just around the corner, my thoughts go back to that time as a child, anticipating the joy of release from school. Just knowing that we were not going to be on a schedule or that we had to go to school was enough to get me out of bed and raring to go! May was all about the thrill of anticipation: soon, no more homework, no more studying for tests, just long summer days running around outside, riding bikes, playing with my friends - the anticipation of summer was as good as summer itself!

Had I known that summer vacation was a childhood phenomenon and that this would all come to a screeching halt as an adult, I would have certainly relished that time more intensely. The good news is that I can still find that wonderful feeling these days...whenever I open a book I've been eager to read. The simple enjoyment of falling into a story; what's better than that? Whatever you're seeking - a thrillride or a return to the innocent fun of childhood or a devious whodunit - it's all just waiting for you between the covers of a book!

Have a great month of May. And a special Happy Mother's Day to all of our Moms out there!
Richard and
The PaperBackSwap Team
---
NEWS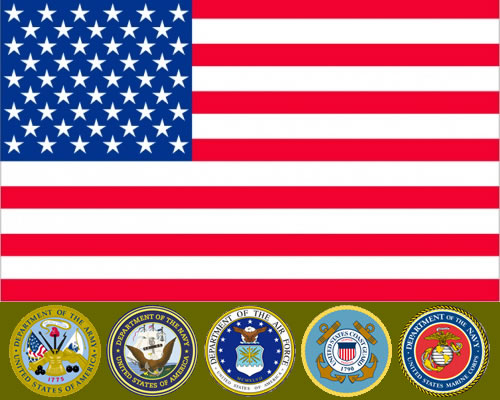 We are really amazed and proud at the response to the Story Time with Soldiers drive! You all really stepped up to provide books for the United Through Reading military donation program that provides pre-deployment DVDs of soldiers reading storybooks to their children. We hit our goals for donated money and credits, and we heard the most heartwarming responses from you...
"The idea of deployed service personnel reading to their children warms even the coldest heart. I love these programs. It's little enough to donate 10 credits to keep the program running. Good job, team. Keep up these outreach programs." - Betty A.
"I just wanted to say how wonderful it is that PBS is supporting a program like Story Time with Soldiers!
My brother-in-law is currently on his 3rd deployment to Iraq, leaving behind my sister and 2 small boys, ages 4 & 1. Before he left, he had my sister video tape him reading books to the boys. Those boys have watched that video just about every day since he left 6 months ago. And when he came home for his 2-week mid-deployment leave, those boys had no trouble bonding with their dad because they had seen him reading to them every single day since he left. Even though my sister and brother-in-law did their video on their own, this is still my personal proof that this is a very important program.
Thanks to PBS for supporting our troops AND their families!!" - Yvonne G.
Thanks, Betty and Yvonne! We too love this program, and we're so touched at how you all have reached out to these families. You can read more about the program here. Thanks again for giving!
We've spruced up the author bibliography pages. If you click the author name on any listing you will now see the book images of the currently-available books by that author, and every book version is shown. It used to be just a list, but members wanted more detail. We hope this helps you keep up with your favorite author, or stock up on an author you just dicovered.

Shopaholics take note! Love browsing the PBS Market ? Hate it when you get interrupted and your cart is empty when you log back in? Now your cart will remember the items you have added, even if you log out; they'll be waiting for you when you come back. If you haven't visited the PBS Market lately, be sure to stop by - new books are added every hour.
Timed-release Newsletter: Sending this NewsWire puts a strain on our servers, which can slow down the site. We are trying something new this month - the Newsletter will go out slowly over several days. So if you hear that someone else hasn't gotten her Newsletter and you have, just reassure her that hers is on the way. We hope this takes the load off the servers so that the site will continue to run smoothly even while a Newsletter is going out.
---
New books available in the PBS Market! Remember that you can use a credit to make the discount on these bargain books even greater. Available in The Market right now, these great books:



No Time for Goodbye :: Linwood Barclay The house was deathly quiet. That was the first sign that something was terribly wrong. Fourteen-year-old Cynthia Bigge woke that morning to find herself alone. Her family—mother, father, and brother—had vanished without a word, without a note, without a trace. Twenty-five years later, Cynthia is still looking for answers. Now she is about to learn the devastating truth.... See other Thrillers currently available in the Market.

Retail Price: $22.00
Purchase this NEW Hardcover for $6.49 (save 70%) or $3.09+1 credit (save 85%) from PBS Market




On Chesil Beach :: Ian McEwan. It is July 1962. Florence is a talented musician who dreams of a career on the concert stage and of the perfect life she will create with Edward, an earnest young history student who unexpectedly wooed and won her heart. A novel of remarkable depth and poignancy from one of the most acclaimed writers of our time.. Browse other General Fiction books currently available in the Market.

Retail Price: $22.00
Purchase this NEW Hardcover for $6.49 (save 70%) or $3.09+1 credit (save 85%) from PBS Market




The Amateur Gourmet: How to Shop, Chop, and Table Hop Like a Pro (Almost) :: Adam D. Roberts As a self-taught chef and creator of The Amateur Gourmet website, Adam Roberts knows the challenges you face in bringing fresh, creative homemade meals to the table. As he shows in this exciting new book, the effort is worth it and good eating doesn't have to be difficult. From how to chop an onion to how to cook a seven-course meal, Roberts shares the skills you need to impress your parents, woo a date, and create sophisticated dishes with everyday ease. See more books about Cooking, Food and Wine currently available in the Market.

Retail Price: $25.00
Purchase this NEW Hardcover for $6.49 (save 74%) or $3.09+1 credit (save 87%) from PBS Market




Escape :: Carolyn Jessop, Laura Palmer. The dramatic first-person account of life inside an ultra-fundamentalist American religious sect, and one woman's courageous flight to freedom. No woman in the country had ever escaped from the FLDS and managed to get her children out, too. But in 2003, Carolyn chose freedom over fear and fled her home with her eight children and $20 to her name... See more Biographies and Memoirs, currently available in the Market.

Retail Price: $24.95
Purchase this NEW Hardcover for $7.49 (save 69%) or $4.09+1 credit (save 83%) from PBS Market




The Penny (Large Print) :: Deborah Bedford, Joyce Meyer. Set in St. Louis in the racial hotbed of the mid-1950s, the story's protagonist is the abused adolescent, Jenny Blake. "All my life has been shaped by other people's hands. Daddy slapping me, Mama never hugging me, Jean pointing a finger of criticism at me." When Jenny picks up a penny in the street, she sets off a chain of events that change her life forever. See the Large Print selections available in the Market now.

Retail Price: $23.99
Purchase this NEW Hardcover for $6.99 (save 70%) or $3.59+1 credit (save 85%) from PBS Market
---
And check out these great books you may have missed! All of the books below are available for swapping right now:



The Pilot's Wife : Anita Shreve. A pilot's wife is taught to be prepared for the late-night knock at the door. But when Kathryn Lyons receives word that a plane flown by her husband, Jack, has exploded near the coast of Ireland, she confronts the unfathomable --her husband had a secret life, about which she knew nothing... See other general fiction books currently available for swapping.




The Shack by William P. Young. Mackenzie Allen Philips' youngest daughter, Missy, was abducted during a family vacation and evidence that she may have been brutally murdered was found in an abandoned shack deep in the Oregon wilderness. Four years later, Mack receives a suspicious note, apparently from God, inviting him back to that shack for a weekend... Browse other Christian Fiction currently available for swapping.





Jacob Have I Loved

by . Louise and Caroline are twins, growing up on a tiny Chesapeake Bay island in the early 1940s. Louise, feeling brushed aside for her pampered sister, learns the ways of the watermen and the secrets of the island. A deeply moving, Newbery-winning story of sisters, twinship and the struggle for identity. See other Young Adult selections currently available for swapping.




Three Cups of Tea: One Man's Mission to Promote Peace . . . One School at a Time by Greg Mortenson, David Oliver Relin The astonishing, uplifting, true story of Greg Mortenson, a homeless mountaineer who, following a 1993 climb of Pakistan's treacherous K2, was inspired by a chance encounter with impoverished mountain villagers and promised to build them a school... See other Memoirs currently available for swapping.




Family Tree by Barbara Delinsky. Dana Clarke is married to a man she adores, and has just given birth to their first child. What should be the happiest day of her life becomes the day her world falls apart. Her daughter is born beautiful and healthy, but no one can help noticing the African-American traits in her appearance. Dana's husband, to her great shock and dismay, begins to worry that people will think Dana has had an affair. Dana's determination to discover the truth about her family background becomes a poignant journey that unearths secrets rooted in prejudice and fear. See other Women's Fiction books currently available for swapping.
---
New Local Chapter Leaders:
If you want to be a Local Chapter Leader for PBS, you just need to have a PBS NIckname, a viewable public profile, and some organizational skills...check the Local Chapter Leaders Forum List of Official Chapters to see if your area already has a local Chapter. If not, and you want to do this, just contact us. There are no formal guidelines for being a Chapter Leader. All of the information is in the Local Chapter Leader Discussion Forum topic. If you are an official Chapter Leader and want us to include your upcoming meetup in the Newsletter, send in a message to us with the date, at least a week before the end of the preceding month.
---
MEMBER OF THE MONTH


Cathy W. (Firefly)
Cathy is another of our wonderful Tour Guides, whose grateful "newmems" have been writing in to us for ages, singing her praises. She's been a PBS member for over four years, and has swapped hundreds of books from her home in Alaska. Reports from her fans included these comments:
"She has been so helpful and friendly since I joined. I couldn't have asked for a nicer or more knowledgeable tour guide :)"

"She helped me with my first year of mishaps, glitches, and misunderstandings. I'm sure that without her help my swap membership might have ended soon after I signed up! Thanks, Cathy!"
"I got totally confused with my first swap but Cathy showed me how easy it really was to figure out. She's a cool head in a crisis! Do you think she'd accept the nomination for President if we submitted her as a write-in?"
Firefly, you are a guiding light at PBS! You are our Member of the Month for May. Congratulations!

If you have any nominations for Member of the Month, submit them to us here. Your nomination will not "expire"--anyone you nominate will have a chance at getting Member of the Month if enough nominations accumulate over time. Each month the person who has the most votes accumulated when the Newsletter goes to press gets to be Member of the Month and gets a newsletter mention and a nifty MoM icon to wear on profile and forum posts with pride. So go for it! Tell us who's helped you in the Forums, who's been a great swapper, who in your opinion is a credit to PBS. We are keeping a list of all the nominated members. Who knows--one of them might be YOU!
---
DEAR LIBRARIAN
Dear Librarian - I got an email alert that one of my Wish LIst books was available in the Market (yay!). I went to search for it in the Market but I couldn't find it there! What happened? Is the Market Search not working? - Wondering in Winslow

Dear Winnie,
When a Market book is added to the available stock, the email alert is triggered, but the search can take a few minutes to "synch up." So members who get the alert emails have a jump on everyone else - they can click the link in the email to get the book for a few minutes before anyone else can find the book in the Market. So if you look for the book too soon after getting the email, you might not find it by searching - only the email link will work.
Also, Market books can be in limited supply - so if you look in the Market too long after getting the email, all copies of the book may already have been ordered by other members! You should keep this in mind if you get an alert email about a Market book - snap it up before it is gone.
Dear Librarian -- Is there a way to change the page that displays when you first log into your account? I want to be able to go to the My Account page first, so I can see active requests. - Hoping in Hannibal

Dear Hanna,
Sure! Just go to your My Account page (or whatever page you want to be taken to right after logging in), and bookmark that page in your browser (= add it to your browser's "favorites" list). Then when you want to go to PBS, just click that bookmark and you will be taken to your My Account page. If you're not logged in when you click the bookmark, you will be taken to the login page first, and then the bookmarked page. Nothing could be easier!
---
The Last Word:
Don't forget to start your Amazon shopping from the link at the top of our site - when you do this, a small percentage of your purchase amount comes to us. It's an easy way to support the site and keep it free!