---
Feeling spooky? Order one of these to read by the fire on a cool autumn night...
The Ghost and Mrs. McClure by .

Young widow Penelope Thornton-McClure and her old Aunt Sadie are making ends meet by managing a mystery bookshop -- a quaint Rhode Island landmark rumored to be haunted. Pen may not believe in ghosts, but when a bestselling author keels over in the shop, her spirit is willing - to catch a killer.

The Night of the Living Deed by E. J. Copperman Newly divorced Alison Kerby wants a second chance for herself and her nine-year-old daughter. She's returned to her hometown on the Jersey Shore to transform a Victorian fixer-upper into a charming-and profitable - guest house. One small problem: the house is haunted, and the two ghosts insist Alison must find out who killed them.

Midnight Cravings by Joelle Sterling Holland Manning's mom claims to be a witch, but her spells often go awry and sometimes even backfire. When Holland asks her mother to cast a spell for her, strange things begin to occur, and Holland suspects that her mother may have mistakenly opened a portal that has unleashed menacing, dark forces. The first book in a trilogy that is a supernatural fest with witches, vampires, and zombies in an urban setting.

Something Wicked

by

Some refer to it as the Colony. To others, it's a cult. Few locals have ever been invited to the inner sanctum of Siren Song. Even the sisters who live here, far from strangers who might recoil at their unnerving psychic abilities, don't know all the terro

rs buried within its walls....

Odd Thomas by

Odd Thomas thinks of himself as an ordinary guy, a

short-order cook in a small desert town. He does have a gift (or is it a curse?): he serves as the reluctant confidant for the dead.

Sometimes they want justice; occasionally they can prevent a crime. But this time it's different...
---
In the PBS Market you'll find no tricks - just treats, at a sweet discount!
The Lifeboat by Charlotte Rogan. In the summer of 1914, Grace Winter, 22, is both a newlywed and a widow, castaway in a lifeboat, which the survivors quickly realize is over capacity. For any to live, some must die. The Lifeboat is a page-turning novel of hard choices and survival, narrated by a woman as unforgettable and complex as the events she describes

Hardcover Retail Price: $24.99
In the PBS Market: $3.39+1 credit (save 86%) or $7.29 (save 70%)



Farm City by Novella Carpenter Urban and rural collide in this wry, inspiring memoir of a woman who turned a vacant lot in downtown Oakland into a thriving farm.

Paperback

Retail Price:

$16.00

In the PBS Market

:

$2.29+1 credit

(save 85%)

or $6.19

(save 61%)

Fifty Shades of Grey Trilogy by E. L. James Now available as a three-volume paperback boxed set, the trilogy "will obsess you, possess you, and stay with you forever". These books are intended for mature audiences.

Boxed Set of 3 Paperbacks Retail Price: $47.85
In the PBS Market: $24.79+1 credit (save 48%) or $28.69 (save 40%)

Homeschooling: A Family's Journey by Martine Millman and Gregory Millman This intimate, eminently practical memoir of a successful homeschooled family of six children illuminates today?s most exciting choice in education, and shows how it works from cradle to college.

Hardcover Retail Price: $24.95

In the PBS Market: $0.00+1 credit

(save 100%)

or $5.09

(save 79%)

The Bone Bed by Patricia Cornwell A woman has vanished while digging a dinosaur bone bed in the remote wilderness of Canada. Somehow, the only evidence has made its way to the inbox of Chief Medical Examiner Kay Scarpetta, over two thousand miles away in Boston. Scarpetta is tempted by someone from her past as she tracks a killer both cunning and cruel.

Hardcover Retail Price: $28.95

In the PBS Market:

(Hardcover)

$15.09+1 credit

(save 47%)

or $18.99

(save 34%)

(Paperback)

$5.30+1 credit

(save 46%)

or $9.20

(save 7%)

The Same Sweet Girls by Cassandra King None of the Same Sweet Girls is really a girl anymore, and none of them have actually ever been that sweet. But the story of this spirited group of six southern women, who have been holding biannual reunions ever since they were together in college, is both heartbreaking and hilarious.The Same Sweet Girls will inspire readers to cherish their own lifelong friendships. Perfect for reading groups!

Paperback Retail Price: $13.95
in the PBS Market: (Paperback): $0.00+1 credit (save 100%) or $5.09 (save 63%)

---
NEWS
Come sail away on the 10th Anniversary PaperBackSwap Cruise, October 26-November 1, 2014 for 7 days of fabulous fun! Inside Cabins are $535 per person. Oceanview Cabins are $615 per person. Balcony Cabins are $835 per person. Details are available in the Discussion Forum topic, or by contacting our Travel Specialist directly at (404) 272-2972. For information from a Cruise Committee Tour Guide, post in the Discussion Forum topic. Note: Please don't send in Feedback, as PaperBackSwap is not coordinating this event.


Teachers, Take Note! We'll be launching School Book Sales soon, our new site to allow teachers to obtain classroom books at the lowest possible cost. Because of our relationship with vendors (established by new-book purchases for the PaperBackSwap Market) we are able to take advantage of bulk discount book purchases. We hope that this will help to get more books into the hands of young readers. We'll let you know when the site launches -be sure to spread the word to any teachers/homeschoolers you know!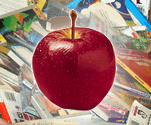 Books for Schools is coming around again soon! Our program that turns donated Book Credits and PBS Money into free new books for schoolchildren is super popular with the club. Do you know any needy elementary schools who could benefit from a gift of new books? Please go to this page to suggest it for consideration. Please contact the school principal first and get his or her approval before submitting your request, and submit the Principal's contact information. (For strongest consideration, please have the Principal submit the request.) Read more details about Books for Schools here.
Savings are just a click away....National Brands Coupons offers you hundreds of printable manufacturer's coupons every week, as well as links to coupon codes, discount gifts, and other money-saving opportunities. It's free to print out coupons for products you already buy. Using National Brands Coupons helps to support the club, while saving you money!
---
PBS Local Chapter News
Upcoming Chapter Meetups:
The Triangle/NC Chapter is planning their next meetup, and talking about participating in the 2014 cruise! Check out the forum topic to get involved.
The
DVM Chapter
(DC, Virginia, MD)
is discussing their next meetup--sounds like it will be November 16th. For details, see the
forum topic
or
contact Laura (caddieseamus)
or
Susan P (sneyers11)
.
The North Texas Chapter has their books and meetups planned almost through the end of the year! They meet Sundays from 3-5pm. They've planned to participate in Readers &Ritas on November 8th, and then meet on November 17th. They also have a December Cookie Club you might want to get into. Check out their facebook page! Contact Shellie (aylamonster) for more information.
The Laveen Arizona Chapter will be going to the movies together on November 2nd, to see "Ender's Game." See the Chapter topic for the list, and check out their facebook page! Contact lisaparks for location and more information.
The Charlotte, NC Metro Area Chapter meets monthly, usually the first Monday of every month - they've been meeting regularly for four years! See their upcoming schedule of events here. Contact Kimberly (KimberlyN) for details, and to get on their e-vite list.
The Northern Virginia Chapter meets the third Saturday of every month, usually in western Fairfax County. For more information, contact Aubrey H (Bookpurrsn).
We'd love to share your Chapter news - if you have some, please submit it to us!
If you want to be a Local Chapter Leader for PBS, you just need to have a PBS Nickname, a viewable public profile, and enthusiasm! Check the Local Chapter Leaders Forum List of Official Chapters to see if your area already has a local Chapter. If not, and you want to do this, just contact us. There are no formal guidelines for being a Chapter Leader. All of the information is in the Local Chapter Leader Discussion Forum topic. If you are an official Chapter Leader and want us to include your upcoming meetup in the Newsletter, send in a message to us with the date, at least a week before the end of the preceding month.
---
MEMBER OF THE MONTH

Elizabeth R. (esjro)
Elizabeth joined the club in 2007; she became a Tour Guide not long after, and then a Tour Guide Leader. She has sent out about 1200 books, and has never had a problem swap! She runs a longstanding "virtual nonfiction box" in the Games Forum, and diligently reviews books to guide other members who are browsing for their next read. We heard from Tour Guides as well as other members about her positive contribution to the club:
"She's always ready and willing and able to help when I've needed assistance."
"I love her Book Reviews! They have been so helpful to me. She is wonderful for taking the time to write them. Thanks, Elizabeth!"
Elizabeth, you've gotten rave reviews! You are Member of the Month for October. Congratulations!
If you have any nominations for Member of the Month, submit them to us here.
Your nomination will not "expire"--anyone you nominate will have a chance at getting Member of the Month if enough nominations accumulate over time. Each month the person who has the most votes accumulated when the Newsletter goes to press gets to be Member of the Month and gets a newsletter mention and a nifty MoM icon to wear on profile and forum posts with pride. So go for it! Tell us who's helped you in the Forums, who's been a great swapper, who in your opinion is a credit to PBS. We are keeping a list of all the nominated members. Who knows--one of them might be YOU!
---
DEAR LIBRARIAN
Dear Librarian - I love your Books for Schools program! Can I send some of my own books to the schools? - Feeling Generous in Geneva
Dear Gene,
You are awesome to want to help the children! However, it's not possible for members to donate books directly to the schools - there are issues of privacy and security that prevent this. If you have some books in good condition that you would like to share with your community, you might want to check with your local school or public librarian about potential recipients. Depending on the type of books you have, they might be right for nursing homes, shelters, schools or hospitals. Thanks for wanting to share the gift of reading!
Dear Librarian - I live on a small island in Alaska, and my books take longer to get to me (and to reach the requestor when I send them out) and I am really tired of people contacting me to ask when did I mail their book, when it is going to arrive, etc. Why don't people read the statement on the book transaction on their My Account page that states: "Because this book is coming from or going to an address outside the contiguous US, it may take longer than usual to arrive." It's so frustrating to get these messages every time I send a book - I'm pulling my hair out! -- Alopecic in AK
Dear Allie,
We sympathize! You may find that sending a "pre-emptive strike" Personal Message when you mail will ease the tension on everyone's hair! If you make a habit of sending the same Personal Message every time, right after or before you mark a book mailed, it will prevent a lot of the inquiry Personal Messages, and will also help with the situation if the book is declared "lost in the mail" before it arrives. Your PM can say something like "Just letting you know that your book is coming to you from Alaska! I have mailed it, and it may take longer than usual to arrive, but don't lose heart - it should make it there. If it is declared "lost" before it arrives, don't reorder - it will turn up soon after that and you can mark it received from your Transaction Archive so I get credit for mailing it. Thanks for requesting my book and I hope you enjoy it!" That should stave off inquiries - and keep your hair on your head!
---
The Last Word: