---
Winter is settling in; time to tuck up with a good book! Try one of these, available in the club right now:
Chasing Fire by .

There's little as thrilling as firefighting -- at least to Rowan Tripp. The Missoula smoke jumpers are in Rowan's blood: her father is a legend. She's been fighting fires since her eighteenth birthday.... read more.

The Winter Ghosts by Kate Mosse It's 1928; Freddie Watson is travelling through the beautiful but forbidding French Pyrenees during a snowstorm when his car spins off the mountain road. He stumbles through the woods to a tiny town. By the time dawn breaks, Freddie will have unearthed a tragic mystery that goes back through the centuries... Read more

The Gospel According to Cane by Courttia Newland Beverley Cottrell had a dream life: a prestigious job, a beautiful husband and baby boy. This is stolen from her one winter afternoon when her son Malakay is kidnapped from a parked car... read more

Not Without Hope

by

A true story of a fun fishing trip with old friend that went very wrong, leaving

Nick Schuyler, a twenty-four-year-old personal trainer, alone in the middle of the ocean, clinging to the thought that he couldn't bear to have his mother attend his funeral... read more.
One Stock, 100 Soups

With one easy broth recipe, make 100 delicious soups! From light and brothy starters to thick, hearty stews, there's a soup for every occasion in this book. Easy step-by-step instructions and a photograph alongside each set of instructions make it a wonderful book for cooks of all levels.

Read more
---
Wish List books at a great price in the PBS Market!
Magic in the Night: the Words and Music of Bruce Springsteen by Rob Kirkpatrick The definitive book on the Boss, with in-depth analysis of Springsteen's work--even unreleased songs--make this book a must for any true Springsteen fan. read more

Paperback Retail Price: $18.99
In the PBS Market: $3.69+1 credit (save 80%) or $7.59 (save 60%)



The Curse of Addy McMahon by Katie Davis For ages 9-12. All her life, Addy's heard stories about the McMahon family curse. Her mom says the stories are just jokes, but Addy isn't so sure... read more

Hardcover

Retail Price:

$16.99

In the PBS Market: $2.29+1 credit

(save 86%)

or $6.19

(save 63%)

The Biggest Loser Dessert Cookbook More than 80 Healthy Treats That Satisfy Your Sweet Tooth without Breaking Your Calorie Budget Best-selling author Chef Devin Alexander shows you how to indulge sensibly with more than 80 guilt-free recipes made from wholesome, all-natural ingredients. Read more.

Paperback Retail Price: $21.99
In the PBS Market: $2.79+1 credit (save 87%) or $6.69 (save 69%)

The New York Times' Guide to Essential Knowledge, Second Edition An indispensable resource for every home, office, dorm room, and library, this new edition of offers in-depth explorations of multiple subjects, including engaging essays from New York Times experts... read more

Hardcover Retail Price: $35.00

In the PBS Market: $4.49+1 credit

(save 87%)

or $8.39

(save 76%)

Killer Move by Michael Marshall When Bill Moore's five-year plan for success drags into its sixth year, he will do anything to get what he believes he deserves in life, until he receives a strange card that causes everything to unravel... read more

Hardcover Retail Price: $24.99

In the PBS Market: $2.79+1 credit

(save 88%)

or $6.69

(save 73%)

Loving Natalee: A Mother's Testament of Hope and Faith by Beth Holloway In 2005, Beth Holloway received the worst phone call a parent can imagine. Her beautiful daughter, Natalee, had disappeared without a trace in Aruba during her high school senior class trip... read more

Hardcover Retail Price: $24.95
in the PBS Market: $2.79+1 credit (save 88%) or $6.69 (save 73%)

---
NEWS
Kelly J (KellitaJ) knew Books for Schools would come around again, and she submitted her local elementary school for consideration in the program. But she took it a step further - she also began using her own credits to get books for the kids. She sent in the photo below - her message is beneath it.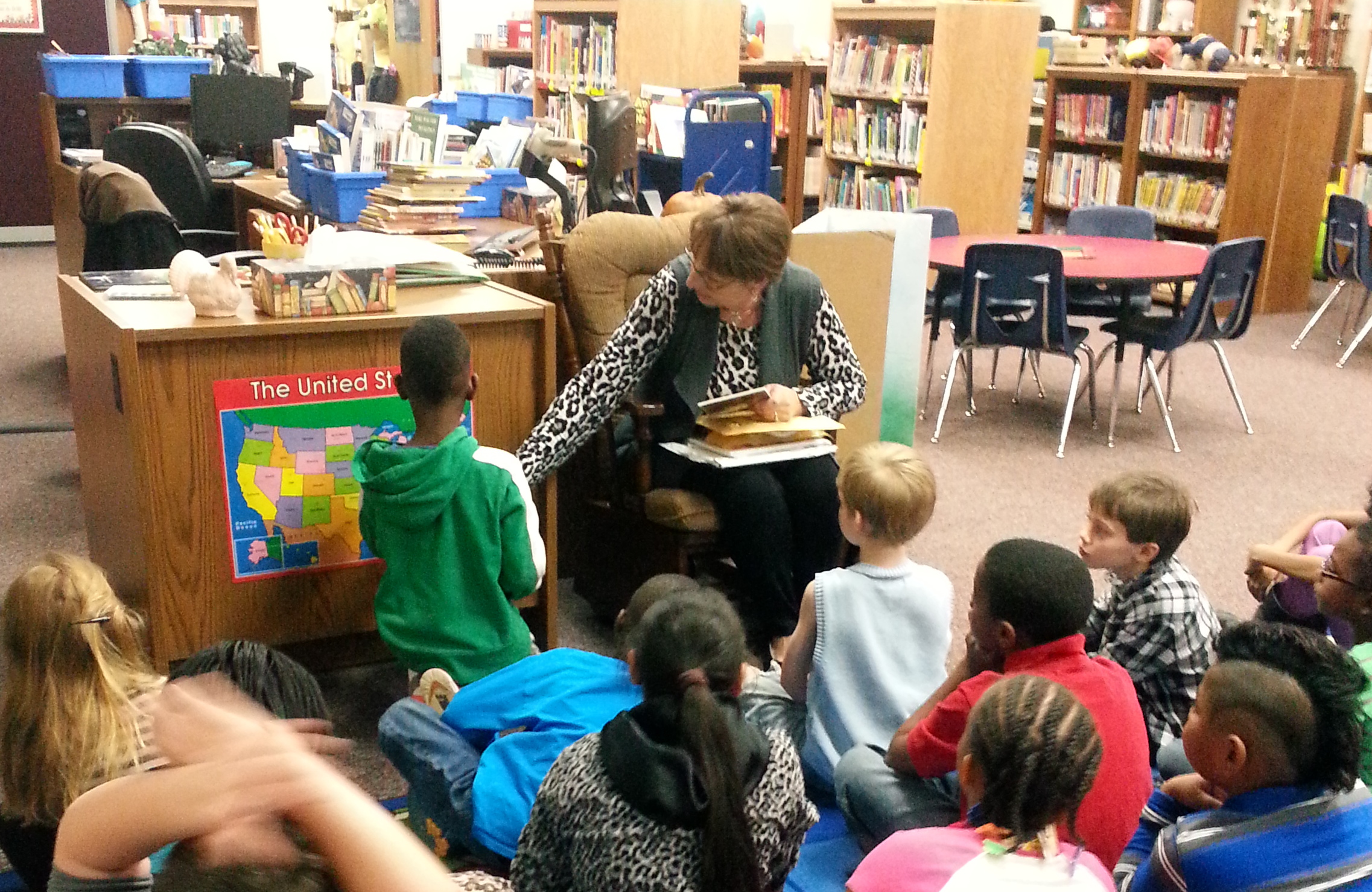 Today the children of Shadow Oaks Elementary School in Horn Lake, Mississippi, excitedly opened books that just arrived in the mail.The mailer's state is identified on the outside of the envelope and then pointed out on the map of United States for the 1st thru the 2nd grade children to see. In this manner, the librarian is also teaching some geography - KellitaJ
Kelly wants to thank the members who have sent children's books to her, and we want to thank Kelly for doing such a great thing for her community! Books for Schools does this with new books, on a larger scale, and we know that all of the kids are very grateful when they are given books to read! As noted below, Books for Schools is coming around very soon - keep an eye on the message at the top of the homepage, to announce when the program is live.
Come sail away on the 10th Anniversary PaperBackSwap Cruise, October 26-November 2, 2014! Available to all PBS members and their guests. Leaving from Tampa, FL and going to Honduras, Belize and Mexico. Inside Cabins are $535 per person. Oceanview Cabins are $615 per person. Balcony Cabins are $835 per person. Details are available in the Discussion Forum topic, or by contacting our Travel Specialist directly at (404) 272-2972. For more details about the itinerary or to get information from a Cruise Committee Tour Guide, post in the Discussion Forum topic. Note: Please don't send in Feedback, as PaperBackSwap is not coordinating this event.

Teachers, Take Note! We'll be launching School Book Sales soon, our new site to allow teachers to obtain classroom books at the lowest possible cost. Because of our relationship with vendors (established by new-book purchases for the PaperBackSwap Market) we are able to take advantage of bulk discount book purchases. We hope that this will help to get more books into the hands of young readers. We'll let you know when the site launches -be sure to spread the word to any teachers/homeschoolers you know!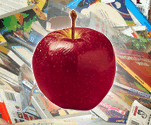 Books for Schools will return very soon! Our program that turns donated Book Credits and PBS Money into free new books for schoolchildren is super popular with the club. Do you know any needy elementary schools who could benefit from a gift of new books? Please go to this page to suggest it for consideration. Please contact the school principal first and get his or her approval before submitting your request, and submit the Principal's contact information. (For strongest consideration, please have the Principal submit the request.) Read more details about Books for Schools here.
Savings are just a click away....National Brands Coupons offers you hundreds of printable manufacturer's coupons every week, as well as links to coupon codes, discount gifts, and other money-saving opportunities. It's free to print out coupons for products you already buy. Using National Brands Coupons helps to support the club, while saving you money!
---
PBS Local Chapter News
Upcoming Chapter Meetups:
The Triangle/NC Chapter is planning their next meetup, and talking about participating in the 2014 cruise! Check out the forum topic to get involved.
The
DVM Chapter
(DC, Virginia, MD)
just had a meetup--they're also playing Games in the Games forum. For details, see the
forum topic
or
contact Laura (caddieseamus)
or
Susan P (sneyers11)
.
The North Texas Chapter meets Sundays from 3-5pm. They also have a December Cookie Exchange planned for Dec 8, at Moni's Pasta & Pizza in Arlington. For January, they'll be reading Silver Star by Jeannette Walls. Check out their facebook page! Contact Shellie (aylamonster) for more information.
The Laveen Arizona Chapter is reading Eighty Days by Matthew Goodman for December. See the Chapter topic, and check out their facebook page! Contact lisaparks for location and more information.
The Charlotte, NC Metro Area Chapter meets monthly, usually the first Monday of every month - they've been meeting regularly for four years! See their upcoming schedule of events here. Contact Kimberly (KimberlyN) for details, and to get on their e-vite list.
The Northern Virginia Chapter meets the third Saturday of every month, usually in western Fairfax County. For more information, contact Aubrey H (Bookpurrsn).
We'd love to share your Chapter news - if you have some, please submit it to us!
If you want to be a Local Chapter Leader for PBS, you just need to have a PBS Nickname, a viewable public profile, and enthusiasm! Check the Local Chapter Leaders Forum List of Official Chapters to see if your area already has a local Chapter. If not, and you want to do this, just contact us. There are no formal guidelines for being a Chapter Leader. All of the information is in the Local Chapter Leader Discussion Forum topic. If you are an official Chapter Leader and want us to include your upcoming meetup in the Newsletter, send in a message to us with the date, at least a week before the end of the preceding month.
---
MEMBER OF THE MONTH

Sherry G. (Shervivor)
Sherry has been a member since 2009; she is an excellent swapper, who has sent out almost 350 books without ever having a problem swap! She has provided a kind and friendly presence in the Forums, and members have written in to thank her:
"She is so nice and has been incredibly supportive since I recently shared something personal and difficult in the forums. She's a truly valuable member of PBS!"
"She started photography threads so that members can post their photos. The threads are alot of fun and they've motivated me to get out to play with my camera which I haven't done in a long time.!"
"Sherry's comments in the forums contribute a lot to the discussion, and she's always so positive."
Sherry, you're much appreciated in the club. You are Member of the Month for November. Congratulations!
If you have any nominations for Member of the Month, submit them to us here.
Your nomination will not "expire"--anyone you nominate will have a chance at getting Member of the Month if enough nominations accumulate over time. Each month the person who has the most votes accumulated when the Newsletter goes to press gets to be Member of the Month and gets a newsletter mention and a nifty MoM icon to wear on profile and forum posts with pride. So go for it! Tell us who's helped you in the Forums, who's been a great swapper, who in your opinion is a credit to PBS. We are keeping a list of all the nominated members. Who knows--one of them might be YOU!
---
DEAR LIBRARIAN
Dear Librarian - I sometimes order a book and then found out I've already read it! Why do publishers sometimes reprint a book with a different title? How can I avoid having this happen? - Deja Vu in Denver
Dear Denny - Publishers do this for a variety of reasons - a UK publisher may already have a book with a similar title, or an American idiom doesn't translate, or the marketing department decides a new title will give the book new life. We wish they would make it obvious when they do this!
Some members who follow specific authors will check out any unfamiliar title on a site like fantasticfiction, to find out if it's a reprint; others check the author's website for clues. One thing that our members can do to clear things up is to add this information to a book listing - including "Previously Published as [former title]" in the title and/or the description on a book listing might prevent someone else from the same disappointment. You can submit such additions to book listings using the "Edit Book Data" link that is in the More Options menu on any Book Details page (= the page with the single book cover on it, with all the details about the book). Our data approval volunteers will check it over and standardize the format if needed, before the change appears on the site. You could also use Book Tags for this purpose - you can read about Book Tags in the Help Center. We hope that members helping members will bring this problem under control for everyone!
---
The Last Word: