Dear Members,
It's been a long winter and we're all yearning for Spring. What's that, MORE snow in the forecast? Don't despair! Close your eyes and think of something wonderful...something to look forward to...balmy breezes and tropical moonlight...are you thinking what we're thinking?
You are if you are thinking CRUISE.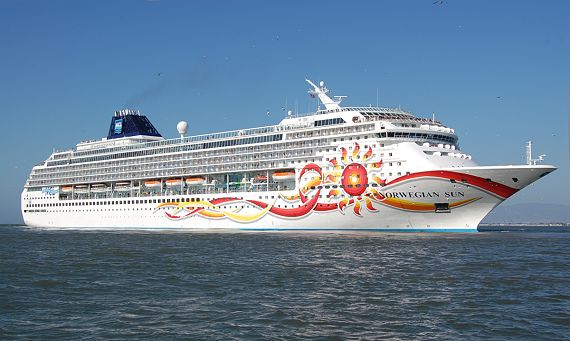 Yes, the 10th Anniversary Celebration Cruise for PaperBackSwap Members hasn't completely filled up yet! From
October 26-November 2, 2014

, we will be sailing on the Norwegian Sun out of Tampa, Florida to Honduras where we have a group beach shore excursion planned. We'll also be stopping for a day in Belize City, Belize. In Costa Maya, Mexico we have a tour planned to the Chacchoben Mayan Ruins with a lunch visit to a small private farm. (This tour is open only to PBS Members and their guests.) While we are at sea, your Tour Guides will be hosting multiple Wishlisted Book Swaps, a PBS Trivia Contest, a Scavenger Hunt, a Duct Tape Contest, a Q&A Session with members of the PBS Team, a Halloween Costume Contest, a Genre Dinner, Get-to-know-you Bingo, PBS Team Meet & Greet and a Cocktail Party. Our final stop will be Cozumel, Mexico, before returning to Tampa.
It promises to be even better than the 2012 Cruise, which was a huge success! We have more than one hundred members registered already, and most of the Team will be there too (including founder Richard Pickering).
Inside Cabins are $535 per person. Oceanview Cabins are $615 per person. Balcony Cabins are $835 per person. Space is limited--the cabins are almost gone, and once they are all gone we cannot get additional cabins at these prices! Don't let the ship leave without you. Details are available in the Discussion Forum topic.
We hope to see you on board!
Richard and
The PaperBackSwap Team
---
New Feature

: Amazon Showcase Book

By popular demand, we're showcasing a heavily-Wishlisted book that is not currently available in our Market and which does not get posted into the swapping club often, but which is available right now in NEW condition at a substantial savings off retail. Use any of the Showcase links below to go to Amazon, and your purchase (of anything) there will help support PaperBackSwap!
---
Used Books Currently Available for Swapping
You'll need books for summer, books for the Cruise...
---
Market Spotlight Books
In the PBS Market, drastically discounted and too good to pass up!
Eyes of the Innocent by Brad Parks A house fire in Newark, New Jersey kills two young boys left home alone, and investigative reporter Carter Ross is dispatched. He soon discovers the grieving mother isn't what she seems, and neither is the fire....read more

Retail Price: $24.99
In the PBS Market (Hardcover): $2.29+1 credit (save 90%) or $6.19 (save 75%)
Browse more Suspense books in the Market

Home Paper Scissors: Decorative Paper Accessories for the Home by Patricia Zapata Quick and simple to create )most take just an hour or two to make and involve only simple cutting, folding, and gluing. Yet the outcomes are stunning - projects that will have people asking, "Is that really made from paper?"...read more

Retail Price: $19.95
In the PBS Market (Paperback): $2.79+1 credit

(save 86%)

or $6.69

(save 66%)

The Uncyclopedia by Gideon Haigh Make way for this defiantly idiosyncratic, hilariously illuminating compendium of curiosities you never knew you wanted to know! For example: The names of all the animals ever sent into space, Suicide notes of the famous, Fortune-telling techniques... read more.

Retail Price: $14.95
In the PBS Market (Hardcover): $1.99+1 credit (save 86%) or $5.59 (save 62%)
Browse more Trivia and Fun Facts books in the Market

Bitter Truth by Charles Todd When WWI battlefield nurse Bess Crawford returns from France for a well-earned Christmas leave, she finds a bruised and shivering woman huddled in the doorway of her London residence... read more

Seeds of Summer by Deborah Vogts A heart-warming contemporary Christian romance set in the Flint Hills of Kansas, where a former rodeo queen abandons her dreams in order to care for her deceased father's ranch and her two half-siblings .... read more

The Courtiers: Splendor and Intrigue in the Georgian Court at Kensington Palace by Lucy Worsley Kensington Palace is now most famous as the former home of Diana, Princess of Wales, but the palace's glory days came between 1714 and 1760, when it was a world of skulduggery, intrigue, politicking, etiquette, wigs and beauty spots, where fans whistled open like switchblades and unusual people were kept as curiosities.. ...read more

God is Red: The Secret Story of How Christianity Survived and Flourished in Communist China by Liao Yiwu Chinese dissident journalist and poet Liao Yiwu profiles the extraordinary lives of dozens of Chinese Christians, providing a rare glimpse into the underground world of belief that is taking hold within the officially atheistic state of Communist China. ...read more
---
NEWS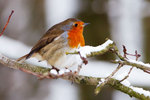 Officially it is Spring, although the weather hasn't caught up to the calendars in most places. Spring means all kinds of wonderful things - including spring cleaning! What better place to get started than your account Bookshelf and Wish List. Tidy those up (= remove all items you no longer have for swapping from your Bookshelf, and remove any items you no longer want to receive from your Wish List), and you'll be ready to face the closets!
Savings are just a click away...National Brands Coupons offers you hundreds of printable manufacturer's coupons every week, as well as links to coupon codes, discount gifts, and other money-saving opportunities. It's free to print out coupons for products you already buy. Using National Brands Coupons helps to support the club, while saving you money!

So many members have asked us how to donate to Books for Schools (our annual program that turns donated Book Credits and PBS Money into free new books for needy elementary schools) "off-season" that we created the BooksForSchoolsCredits account. You can donate Book Credits there anytime, and when the next program starts the collected credits will be divided among the participating schools. Read more details about Books for Schools, including how to suggest a school for participation, here.
School Book Sales.com has launched! Our site to allow educators to obtain classroom books at the lowest possible cost is off and running. Because of our relationship with vendors (established by new-book purchases for the PaperBackSwap Market) we are able to take advantage of bulk discount book purchases. We hope that this will help to get more books into the hands of young readers. Membership is free, and checkout options include school purchase orders as well as debit/credit and PayPal. Spread the word to any teachers/homeschoolers you know!
PaperBackSwap was mentioned in Family Circle Magazine! We were happy to see the blurb in their "Tips for Selling and Swapping Online" feature, in the April issue. Feeling famous? You should be!
Call for authors! Do you have a book you'd like us to promote? At member suggestion, we're working on a new feature to help introduce our membership to authors/books they may not have read. To submit your book for consideration, we'll need a copy or two of the book mailed to the PBS offices. For more details, please contact us and we'll give you the skinny!
---
If you want to be a Local Chapter Leader for PBS, you just need to have a PBS Nickname, a viewable public profile, and enthusiasm! Check the Local Chapter Leaders Forum List of Official Chapters to see if your area already has a local Chapter. If not, and you want to do this, just contact us. There are no formal guidelines for being a Chapter Leader. All of the information is in the Local Chapter Leader Discussion Forum topic. If you are an official Chapter Leader and want us to include your upcoming meetup in the Newsletter, send in a message to us with the date, at least a week before the end of the preceding month.
---
MEMBER OF THE MONTH


(Shelia R. - Mamadragon3)
Shelia's been a member for more than 5 years; she's swapped well over 2000 books (and has never sent a book with a problem)! We got a landslide of votes for Shelia; members rave about her Unmoderated Paranormal Swap, and say it really contributes to the fun of the club. Some of the messages we got about Shelia:
"Shelia has run the Unmoderated Paranormal Activity Box since August 2011. This is a HUGE swap with 37 members and OVER 100 books swapped each round. She is extremely responsive and receptive to players and manages the whole thing by herself. Kudos to her - she's a great asset to the club!"
"Somehow, despite all the craziness we players create for her, she keeps absolutely everything straight. And she does it with great poise, friendliness, and patience...she was very kind about explaining the same things repeatedly [to me when I first joined the game]. She's a winner and I'd love to see that recognized by making her MoM."
"She's amazingly patient and kind. And as a librarian, she's helping to create future PBSers!!!"
"She makes things fun and interesting and is always improving on her already fantastic [game]. Every move she makes is so that we are able to continue to enjoy ourselves here at PBS."
"I nominate her as a good example of the great people who work, play and trade here."
Shelia, you are a supernaturally good Game hostess and swapper! You are Member of the Month for March. Congratulations!
If you have any nominations for Member of the Month, submit them to us here.
Your nomination will not "expire"--anyone you nominate will have a chance at getting Member of the Month if enough nominations accumulate over time. Each month the person who has the most votes accumulated when the Newsletter goes to press gets to be Member of the Month and gets a newsletter mention and a nifty MoM icon to wear on profile and forum posts with pride. So go for it! Tell us who's helped you in the Forums, who's been a great swapper, who in your opinion is a credit to PBS. We are keeping a list of all the nominated members. Who knows--one of them might be YOU!
---
DEAR LIBRARIAN
Dear Librarian - I do the same search a lot - I'm always looking for the most recently published books in my favorite genres - and whenever I log in I have to specify the search terms all over again (Genre, Posted, sort by Title A-Z). Why can't the system remember my searches for me? - Re-inventing the Wheel in Rockingham
Dear Rocky,
The system will save your search terms during each login session, but you are right - logging out will clear the search. We have good news for you, though! We do have a way for you to save your searches from one login session to the next. You can choose "Save This Search" on a search result, give the search a name (for example, "Graphic Novels sorted by Publication Date") and then the next time you want to run that search, you can just go to the Saved Searches page (under Search at the top of any page on the site) and choose that search. You can save as many searches as you want, and reactivate any one of them with a click! We know how much time even the smallest repetitive tasks can take up; we hope this trick finds your next great read more quickly, and gives you more time for reading!
---
The Last Word:
Are you REALLY not reading the Blog? You don't want to miss out on Free Book Friday book giveaways, author interviews, awesome book reviews, and so much more! We're working on something very special for Blog readers, so...watch that space!

As always,

don't forget to start your Amazon shopping from the link at the top of the PBS site - when you do this, a small percentage of your purchase amount comes to us. So whenever (and whatever) you plan to purchase on Amazon, start from the Amazon link at the top of the PBS site. It's an easy, free way to support the club!