Dear Members,
We know that the club links readers across great distances, but every now and then we get a reminder of how powerful books are in making connections between people. Here are three stories that touched us, and we wanted to share them with you:
Story 1:
Member Nikki G (nikkig224) reported how wonderful it was to receive a magical-looking package in her mailbox. She said "I received Raw: A Love Story [from Lynda G.] off of my wishlist...wrapped in a map of my home state of KY! Here's...a collage so you can see the full extent of her packaging job. It's absolutely wonderful."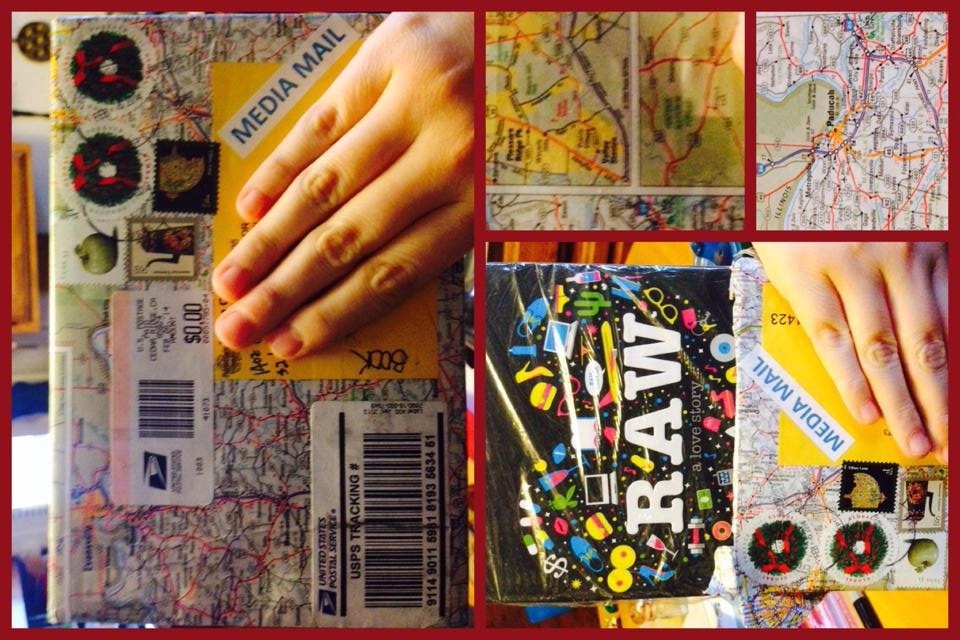 Story 2:
Member Twila A (strawboss) wrote in: "I wanted to let you know of the arrival of 6-7 tons of books and an old 1992 Chevrolet truck shipped from FL for Malawi Africa village schools. I have been haunting yard sales, church rummage sales, thrift shops, library sales and our school discard warehouse for over 2 years. Paperbackswap has been my gold mine for the very best books though. Of the 22 village schools I visited only ONE had a dictionary!!! Those distributed were primarily from your site and each was worth its weight in gold. My very best anatomy books/charts are from PBS also. The container shipment was my big push using all my inheritance from my father who was a country preacher, school teacher and farmer. You can not know what a difference these books have made and will continue to impact schools for years to come. Members here on pbs have been wonderful giving me deals for multiple books, sometimes adding a free one or few, and seem to appreciate knowing where they are going. It's a great group here but I wasn't sure you know how far reaching its influence and caring go... well, it goes all the way to Africa!!
"In a typical primary school room 1-6, kids sit on floor and have few to no books. In secondary school they do have some few pamphlets of the old grey paper type. English is taught for business and travel while native language is also maintained for cultural preservation.
"Just wanted you to know... what you do at pbs matters half a world away."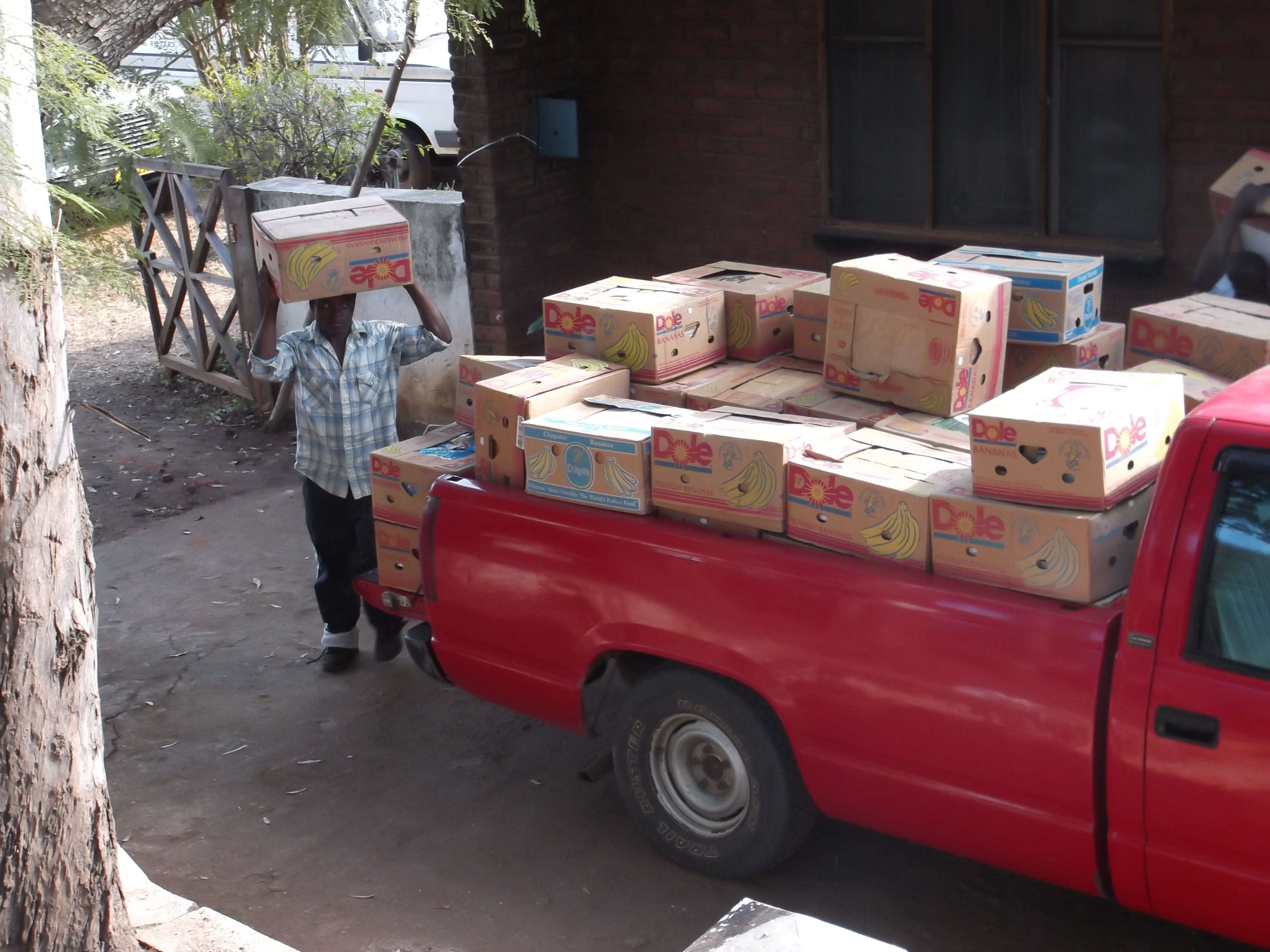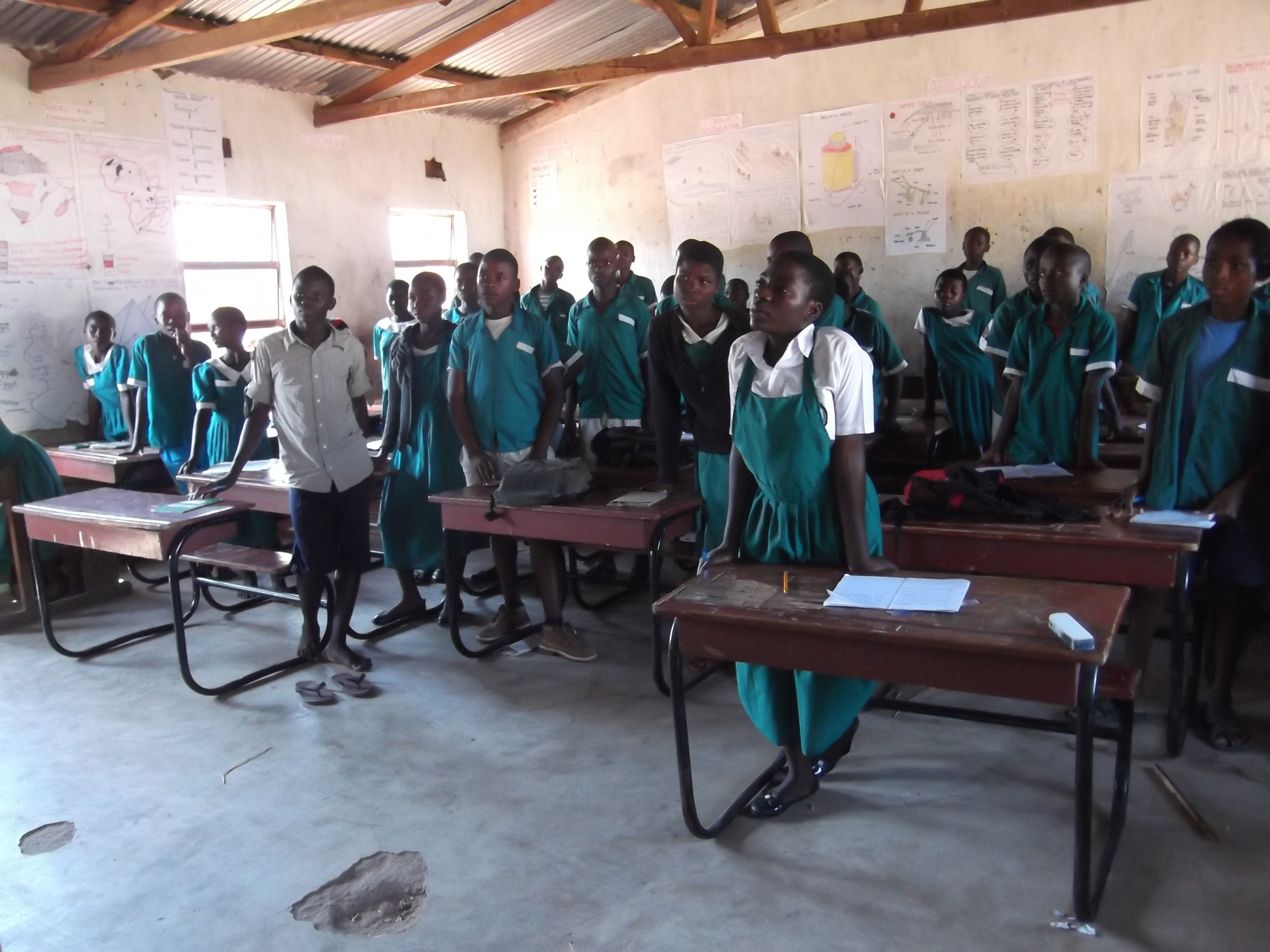 Story 3
Member Lois N. (Booklover57) wrote "Way back in 2006, a request was made to me for a James Patterson book. It was from Dixie in Texas. About a week later, I made a request for a book from Dixie....and so our friendship began. We started corresponding, first on the PBS site and then via personal emails. We quickly became fast friends. Our friendship continued over the years but the distance between our homes, me in NY and Dixie in Texas, made it difficult for us to communicate other than an occasional phone call. Our friendship grew as we each shared our lives. We shared our children's trials and tribulations, sicknesses and marriages and even some sad occasions. More than most, we talked about our beloved pets.The years went on and we continued our friendship, until we realized we'd both be in Las Vegas at the same time. Once we discovered that, there was no question that we'd find a way to meet in person. That meeting took place on May 9th, 2013. We met at the Texas Station hotel and had a wonderful lunch together. I got to meet Dixie's two daughters and she was able to meet my 3 friends (who she already knew through my emails). It was a great afternoon and something we'd looked forward to for many, many years.As happy as this story is...there is a very sad note to it. I returned from Las Vegas on Sunday and on Monday morning found an email from Dixie's daughter...shockingly, Dixie had passed away on May 12th. This was a blow to me as I had just had the pleasure of meeting her and now she's gone. I will miss her everyday as there was not a day that we did not communicate. Attached is a photo of Dixie and I at our lunch last week. (she's on the left and that's me on the right) Thank you PBS for giving me the opportunity to make a wonderful friend!"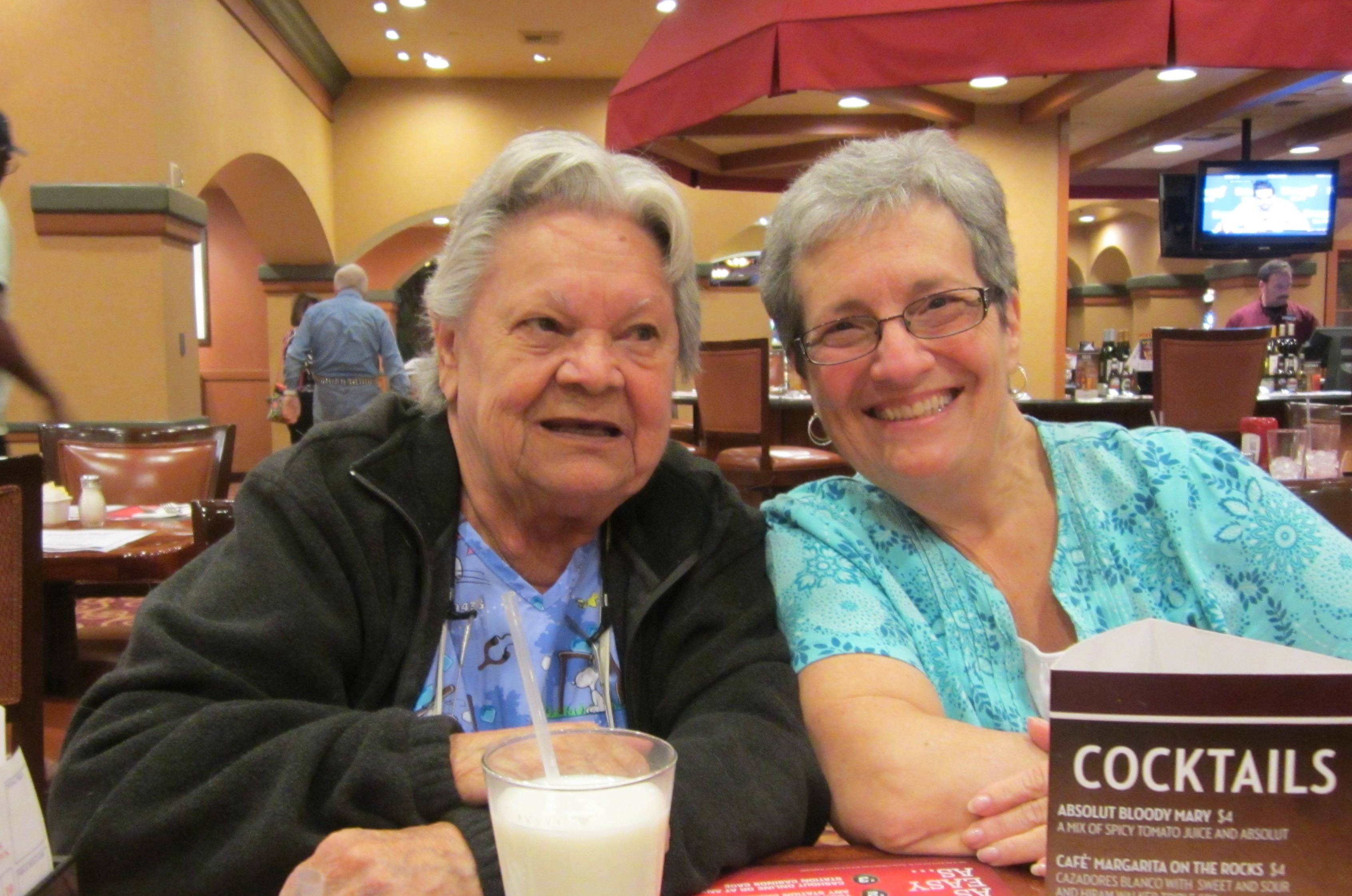 The small and large ways in which PaperBackSwap is able to touch lives never ceases to humble us. We thank you all!
Happy reading,
Richard and
The PaperBackSwap Team
---
New Feature

: Amazon Showcase Book

By popular demand, we're showcasing a heavily-Wishlisted book that is not currently available in our Market and which does not get posted into the swapping club often, but which is available right now in NEW condition at a substantial savings off retail. Use any of the Showcase links below to go to Amazon, and your purchase (of anything) there will help support PaperBackSwap!
The Cuckoo's Calling by Robert Galbraith
A brilliant mystery in a classic vein: Detective Cormoran Strike investigates a supermodel's suicide. The twist here is that Robert Galbraith is a pseudonym of J.K. Rowling, the creator of Harry Potter! The Cuckoo's Calling has been called "a highly entertaining book" by the New York Times and "a fun read" with a surprise ending by The Washington Post. The second book in the series comes out in June, so don't fall behind - get this one now! ...read more
Buy at Amazon
---
Used Books Currently Available for Swapping
Order these books for credits, repost them when you're done reading and get the credit back!
Cesar's Way: The Natural, Everyday Guide to Understanding and Correcting Common Dog Problems by Cesar Millan, Melissa Jo Peltier Whether you're having issues with your dog or just want to make a good bond even stronger, this book will give you a deeper appreciation of how your dog sees the world, and it will help make your relationship with your beloved pet a richer and more rewarding one. ... read more.
Browse more currently-available books about Dogs and Dog Care

Blood Brothers (Sign of Seven, Book 1) by Nora Roberts In the small village of Hawkins Hollow, three best friends who share the same birthday sneak off into the woods for a sleepover the evening before turning 10. But a night of fun turns into a night of horror as their blood brother oath unleashes a three-hundred-year curse. ...read more
Browse more currently-available books in Paranormal Romance

The Dante Club by Matthew Pearl Boston, 1865. A series of murders, all of them inspired by scenes in Dante's Inferno. Only an elite group of America's first Dante scholars can solve the mystery. ... read more
Browse more currently-available books in Historical Fiction

Heart of the Matter by Emily Giffin, Cynthia Nixon (Narrator) Two women living in the same Boston suburb have relatively little in common aside from a fierce love for their children, until a tragic accident causes their lives to converge in ways no one could have imagined....read more.
Browse more currently-available audio books

The Neighbor by Lisa Gardner A young mother, blond and pretty, disappears without a trace from her South Boston home, leaving behind her four-year-old daughter as the only witness and her handsome, secretive husband as the prime suspect.... read more
Browse more currently-available Thrillers
---
Market Spotlight Books
In the PBS Market, available new at bargain prices!
A Corpse's Nightmare by Phillip DePoy Fever Devilin is killed by an intruder. He doesn't stay dead -- thanks to an emergency medical team -- but he does slip into a months-long coma. When he comes out of it, there are two things he now knows....read more

Retail Price: $25.99
In the PBS Market (Hardcover): $1.69+1 credit (save 93%) or $5.59 (save 78%)
Browse more Suspense books in the Market

Super Finishing Techniques for Crocheters by Betty Barnden No matter whether you're just learning to crochet or are more experienced, you'll find the simple techniques needed for creating beautifully finished items--as well as pick up new techniques to hone your skills--in this useful book. ...read more

Retail Price: $22.99
In the PBS Market (Paperback): $2.79+1 credit

(save 87%)

or $6.69

(save 70%)

The Takedown: A Suburban Mom, A Coal Miner's Son and The Unlikely Demise of Colombia's Brutal Norte Valle Cartel by Jeffrey Robinson Bonnie Klapper is an Assistant US Attorney and a mom to two sons; Rooney Viola is a retired Special Agent from West Virginia. Working together out of her tiny Long Island office, they set off on a 13 year journey to dismantle the Colombian cartel responsible for 60% of all the cocaine coming into the United States.... read more.

Retail Price: $28.99
In the PBS Market (Hardcover): $2.29+1 credit (save 92%) or $6.19 (save 78%)
Browse more Nonfiction in the Market

Liver: A Fictional Organ with an Anatomy of Four Lobes by Will Self British satirist Will Self spins four interconnected stories into a brilliantly insightful commentary on human foibles and resilience.... read more

By Starlight by Dorothy Garlock In early 1930s Montana, in the small town of Colton, Maddy Aldridge struggles to make ends meet during the Great Depression. Jack Rucker returns to town; years earlier, he'd been a boy living in Colton, loving a young Maddy Aldridge..... read more

Trump Tower by Jeffrey Robinson At Trump Tower--the iconic Manhattan building on the corner of 56th Street and Fifth Avenue--there exists a world of luxury, glamor, sex, lust, and naked power. — But at Trump Tower, nothing is quite what it seems to be. ...read more

Dying in the Wool by Frances Brody Bridgestead is a peaceful spot: a babbling brook, rolling hills and a working mill at its heart. Pretty and remote, nothing exceptional happens. Until the day that Master of the Mill Joshua Braithwaite goes missing in dramatic circumstances, never to be heard of again......read more
---
NEWS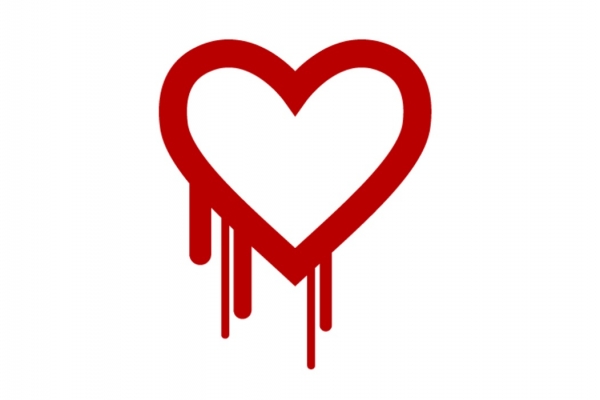 You may have heard of Heartbleed, the bug affecting security on a lot of websites. We're glad to tell you that we applied the patches to fix the bug on April 8th (the day the bug was discovered), and replaced our security certificates, so our sites are safe to visit. You should change your login password for PaperBackSwap, and check with other websites to be sure that they have fixed the bug also before changing your passwords there.
Savings are just a click away...National Brands Coupons offers you hundreds of printable manufacturer's coupons every week, as well as links to coupon codes, discount gifts, and other money-saving opportunities. It's free to print out coupons for products you already buy. Using National Brands Coupons helps to support the club, while saving you money!

So many members have asked us how to donate to Books for Schools (our annual program that turns donated Book Credits and PBS Money into free new books for needy elementary schools) "off-season" that we created the BooksForSchoolsCredits account. You can donate Book Credits there anytime, and when the next program starts the collected credits will be divided among the participating schools. Read more details about Books for Schools, including how to suggest a school for participation, here.
School Book Sales.com is doing great - many educators have been using it to obtain classroom books at the lowest possible cost. Because of our relationship with vendors (established by new-book purchases for the PaperBackSwap Market) we are able to take advantage of bulk discount book purchases. Membership is free, and checkout options include school purchase orders as well as debit/credit and PayPal. Spread the word to any teachers/homeschoolers you know!
Call for authors! Do you have a book you'd like us to promote? At member suggestion, we're working on a new feature to help introduce our membership to authors/books they may not have read. To submit your book for consideration, we'll need a copy or two of the book mailed to the PBS offices. For more details, please contact us and we'll give you the skinny!
---
If you want to be a Local Chapter Leader for PBS, you just need to have a PBS Nickname, a viewable public profile, and enthusiasm! Check the Local Chapter Leaders Forum List of Official Chapters to see if your area already has a local Chapter. If not, and you want to do this, just contact us. There are no formal guidelines for being a Chapter Leader. All of the information is in the Local Chapter Leader Discussion Forum topic. If you are an official Chapter Leader and want us to include your upcoming meetup in the Newsletter, send in a message to us with the date, at least a week before the end of the preceding month.
---
MEMBER OF THE MONTH

mrsgrim88 is anything but grim - we received so many nominations that mentioned her light-hearted and kind forum posts. She's been a member since 2010 and has a pristine swapping record. As she says in her profile "If I typed like I sound talking in real life, nobody would know I can spell." We've rarely received such affectionate nominations!
" mrsgrim88 ...has quickly become one of my favorite forum posters. Her posts are both insightful and amusing."
"mrsgrim is awesome! I love to hear from her in the forums. It's such a nice feeling to see her posts, like an old friend dropping in for coffee."
"A day without a post from mrsGrim is like a day without sunshine!"
Sharon, your humor and kindness have touched a lot of people! You are Member of the Month for April. Congratulations!
If you have any nominations for Member of the Month, submit them to us here.
Your nomination will not "expire"--anyone you nominate will have a chance at getting Member of the Month if enough nominations accumulate over time. Each month the person who has the most votes accumulated when the Newsletter goes to press gets to be Member of the Month and gets a newsletter mention and a nifty MoM icon to wear on profile and forum posts with pride. So go for it! Tell us who's helped you in the Forums, who's been a great swapper, who in your opinion is a credit to PBS. We are keeping a list of all the nominated members. Who knows--one of them might be YOU!
---
DEAR LIBRARIAN
Dear Librarian - I like the way PBS keeps track of where a book travels. Today, I found out that the envelopes used also travel. I remove labels with a single-edged razorblade to slice along the tape holding them. I found two labels underneath the one addressed to me. So, this bubble envelope, itself, traveled from California to Wisconsin to Arizona to New Mexico, and it's on it's way again, to Iowa. How's that? -- Amazed in Albuquerque
Dear Alba,
We love knowing that our members are "reducing, re-using and recycling" - that envelopes can carry books multiple times, and that books are finding new lives with new readers in the club, instead of standing forgotten on a shelf. Members who re-use envelopes should be careful to obscure any previous address labels with the current address, and tape that down well; also, a little tape on the corners of envelopes will keep them sturdy during their extra "tours of duty."
If members reposting books will do so from their TBR Piles or their Bookshelves (using the Post button at the top of those lists), the travel history of the books will be preserved in the Book Passport. It really can be amazing how many lives a book can have in the club - how far it can travel and how many readers it can delight!
---
The Last Word:
Are you REALLY not reading the Blog? You don't want to miss out on Free Book Friday book giveaways, author interviews, awesome book reviews, and so much more! We're working on something very special for Blog readers, so...watch that space!

As always,

don't forget to start your Amazon shopping from the link at the top of the PBS site - when you do this, a small percentage of your purchase amount comes to us. So whenever (and whatever) you plan to purchase on Amazon, start from the Amazon link at the top of the PBS site. It's an easy, free way to support the club!