Dear Members,
Oh, the weather outside is frightful....Wait, no it's not! Well, that doesn't matter to us. We love Christmas! We've been humming carols for weeks now. We have to admit though, Christmas shopping can be tough. Sometimes you appreciate someone and you want to show it, BUT you hate giving him or her yet another knicknack or thingamajig. Wouldn't you love to give something worthwhile, that won't cost a lot, and that will bring them enjoyment throughout the year? Something that might even help with painless (even fun!) decluttering?
Of course, we're talking about PaperBackSwap membership. If you know someone who reads, you know someone who would enjoy an Annual Membership in the club! For $20, you can gift a year of Standard Membership that of course comes with 2 free "startup" books and unlimited fee-free swapping. You can get Standard Membership in the Kiosk. You can also gift a year of Limited Membership (2 free "startup" books and 30 fee-free swaps) for a mere $12. Print the certificate out OR email it, or just copy the gift code into a card and slip it into an envelope (or a book) - so easy! It's one gift that you know will fit, and that won't need dusting.
And we also have a gift for YOU - cold hard cash! If you invite members to the club (it's really easy to do from this page), any of them who enroll in Annual Membership can earn you a cash reward. Yes, It's true! You can get $5 for every person you invite - with no limit on how many invitations you can send. We're already cutting checks to members who have taken advantage of this, and you could easily be in the next round. Visit the Invite Friends page to learn more.
Also, we know that many of you will be glad to learn that Books for Schools 2015 is underway! We have some great schools this year, so check it out.
We wish you all the merriest of Christmases, and a very Happy New Year!
Richard and
The PaperBackSwap Team
---
By popular demand, we're showcasing a "hot" Wishlisted book that is not currently available in our Market, but which is available right now in NEW condition at a substantial savings off retail. Use any of the Showcase links below to go to Amazon, and your purchase (of anything) there will help support PaperBackSwap!
Ashley Bell by Dean Koontz
Released December 8, 2015. Bibi Blair is a fierce, funny, dauntless young woman—whose doctor says she has one year to live. She replies, "We'll see." Her sudden recovery astonishes medical science. An enigmatic woman convinces Bibi that she escaped death so that she can save someone else. Someone named Ashley Bell. But save her from what, from whom? And who is Ashley Bell? Where is she? Here is an eloquent, riveting, brilliantly paced story with an exhilarating heroine and a twisting, ingenious plot filled with staggering surprises. ...read more
Buy at Amazon
---
Used Books Currently Available for Swapping
Order these books for credits; repost them when you're done reading and get the credit back!
Room by Emma Donoghue To 5-year-old Jack, Room is the entire world. It is where he was born and grew up; it's where he lives with his Ma as they learn and read and eat and sleep and play. Room is home to Jack, but to Ma, it is a prison where she has been held captive for seven years. ...read more
Browse currently-available Literary Fiction

The Perfect Husband by Lisa Gardner Jim Beckett was everything she'd ever dreamed of... But two years after Tess married the decorated cop and bore his child, she helped put him behind bars for savagely murdering ten women. Even locked up in a maximum security prison, he vowed he would come after her and make her pay. Now the cunning killer has escaped ... read more
Browse more currently-available books in Romantic Suspense

Three Graves Full by Jamie Mason An engaging and offbeat story about a man driven to murder, who then buries the body in his backyard only to discover that there are two other shallow graves on his property ...read more
Browse currently-available Contemporary Fiction

The Dress Lodger by Sheri Holman In Sunderland, England, a city quarantined by the cholera epidemic of 1831, a defiant, fifteen-teen-year old beauty in an elegant blue dress makes her way between shadow and lamp light... read more
Browse currently-available books in Historical Fiction

Unlucky 13 by James Patterson and Maxine Paetro, The Women's Murder Club is stalked by a killer with nothing to lose. In this pulse-racing, emotionally charged novel by James Patterson, the Women's Murder Club must find a killer--before she finds them first.....read more.
Browse more currently-available audio books

Living Oprah by Robyn Okrant What happens when a thirty-five-year-old average American woman spends one year following every piece of Oprah Winfrey's advice on how to "live your best life"? Robyn Okrant devoted 2008 to adhering to all of Oprah's suggestions and guidance delivered via her television show, her Web site, and her magazine. LIVING OPRAH is a month-by-month account of that year. ...read more
Browse currently-available Memoirs
---
Market Spotlight Books
In the PBS Market, available new at bargain prices!
The Wedding Planners of Butternut Creek by Jane Myers Perrine
The ladies of Butternut Creek Christian Church known as the Widows have always taken pride in their infallible matchmaking. They've succeeded again, and having found the perfect wife for Pastor Adam, they're ready to start planning the wedding. The one problem is that Adam has yet to propose...read more
Retail Price: $15.00
New in the PBS Market (Paperback): $2.29+1 credit (save 84%) or $6.19 (save 58%)
Browse more Women's Fiction currently available in the Market

Murder as a Fine Art by David Morrell
Thomas De Quincey, best known for his sensational memoir Confessions of an Opium Eater, is the prime suspect in a series of horrific murders that paralyze London. The killer seems to be imitating De Quincey's true-crime essay "On Murder Considered as One of the Fine Arts." ...read more
Retail Price: $25.99
New in the PBS Market (Hardcover): $3.39+1 credit (save 86%) or $7.29 (save 71%)
Browse Mysteries/Thrillers currently available in the Market

Priscilla: The Hidden Life of an Englishwoman in Wartime France by Nicholas Shakespeare
When Nicholas Shakespeare stumbled across a trunk full of his late aunt's personal belongings, he was unaware of where this discovery would take him and what he would learn about her hidden past....read more
Retail Price: $27.99
New in the PBS Market (Hardcover): $3.39+1 credit (save 87%) or $7.29 (save 73%)
Browse History currently available in the Market

After I'm Gone by Laura Lippman
When Felix Brewer meets Bernadette "Bambi" Gottschalk at a Valentine's Dance in 1959, he charms her with wild promises, some of which he actually keeps. But on the Fourth of July, 1976, Bambi's comfortable world implodes when Felix, newly convicted and facing prison, mysteriously vanishes....read more
Retail Price: $26.99
New in the PBS Market (Hardcover): $3.39+1 credit (save 87%) or $7.29 (save 72%)
Browse Thrillers currently available in the Market

The Gravity of Birds by Tracy Guzeman
An art authenticator and an art historian are employed by a famous, reclusive painter to sell a never-before-seen portrait, leading them to discover devastating secrets two sisters have kept from each other. ..read more
Retail Price: $25.00
New in the PBS Market (Hardcover): $2.79+1 credit (save 88%) or $6.69 (save 73%)
Browse Literary Fiction currently available in the Market

TIme Flies by Claire Cook
In this heartwarming novel from the bestselling author of Must Love Dogs and Wallflower in Bloom, a recently separated woman faces her highway driving phobia and takes a road trip with her best friend to their high school reunion.....read more
Retail Price: $24.99
New in the PBS Market (Hardcover): $2.79+1 credit (save 88%) or $6.69 (save 73%)
Browse Contemporary Fiction currently available in the Market
---
NEWS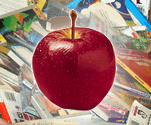 Books for Schools 2015! So many of you have asked -- we're happy to say that BFS 2015 is underway! Each year PaperBackSwap, via donations from our members, donates brand-new books to needy elementary schools across the country. The kids love the books! Members love helping to light a bookloving spark in young hearts. Make a real difference with your donation of Book Credits or PBS Money. The letters from the schools tell you just how much the books mean to them. You can donate on this page, and Read the FAQs about BFS here.
Update your software, protect your computer! It's just a fact: software gets outdated. To protect yourself against malware and compromise of your personal information, you have to keep your sofwate current. Websites (PaperBackSwap included) are required to update too, to keep members safe from known malware. So if your software is old, update now! If you are experiencing any issues using our site, be sure your system software is updated and that you are using the latest version of your internet browser - you may find that updating will solve the problem. Read more here.

School Book Sales.com is helping educators to obtain classroom books at the lowest possible cost. Because of our relationship with vendors (established by new-book purchases for the PaperBackSwap Market) we are able to take advantage of bulk discount book purchases. Membership is free, and checkout options include school purchase orders as well as debit/credit and PayPal. Spread the word to any teachers/homeschoolers you know!

Amazon Prime means free streaming, free shipping... One annual membership fee gets you 2-day free shipping and a ton of other perks. Don't have Amazon Prime yet? Use this link to Try Amazon Prime 30-Day Free Trial
. We think you'll love it!
---
We'd love to share your Chapter news - if you have some, please submit it to us!
Upcoming Local Chapter Meetups:
If you want to be a Local Chapter Leader for PBS, you just need to have a PBS Nickname, a viewable public profile, and enthusiasm! Check the Local Chapter Leaders Forum List of Official Chapters to see if your area already has a local Chapter. If not, and you want to do this, just contact us. There are no formal guidelines for being a Chapter Leader. All of the information is in the Local Chapter Leader Discussion Forum topic. If you are an official Chapter Leader and want us to include your upcoming meetup in the Newsletter, send in a message to us with the date, at least a week before the end of the preceding month.
---
MEMBER OF THE MONTH

Ivy (PBSMaven)
PBSMaven has been a member at PaperBackSwap since 2007, and actually shares a birthday with the club! She's contributed something to just about every part of PaperBackSwap - she's a Data Correction and Book Image/Description Collection volunteer, she's contributed to the Blog, and she was a Tour Guide for several years.
"She is always so helpful with any problems or questions I may have. She has gone out of her way to help me to get books which I otherwise would not have been able to get.""
"She is so willing to help and I have developed a new and very caring friend in her."

"She created personalized blinkies for other PBS members. She had mine created within just a few hours ...they are awesome. Thanks Ivy!"
Ivy, you really are a maven at PaperBackSwap! You are Member of the Month for December. Congratulations!
If you have any nominations for Member of the Month, submit them to us here.
Your nomination will not "expire"--anyone you nominate will have a chance at getting Member of the Month if enough nominations accumulate over time. Each month the person who has the most votes accumulated when the Newsletter goes to press gets to be Member of the Month and gets a newsletter mention and a nifty MoM icon to wear on profile and forum posts with pride. So go for it! Tell us who's helped you in the Forums, who's been a great swapper, who in your opinion is a credit to PBS. We are keeping a list of all the nominated members. Who knows--one of them might be YOU!
---
DEAR LIBRARIAN
Dear Librarian - I enrolled in Limited Membership back in the summer, which came with 30 Free Swaps, but a lot of my Wish List books came in and now I'm out of Free Swaps! How can I upgrade to Standard Membership (so I won't need Swap Fees or Free Swaps to request books)? If I buy it now in the Kiosk, will it upgrade me right away? -- Panicking in Peoria
Dear Nicky,
In order to upgrade your membership from Limited to Standard right away, you just need to buy the Upgrade item in the Kiosk for $8.00. Here's a link. Buying that will upgrade your membership right away, for the remainder of your current membership year.
Dear Librarian - I want to give PaperBackSwap membership for Christmas. What's the best way to do this? -- Shopping in Santa Barbara
Dear Barb,
PaperBackSwap membership is a great Christmas present for a reader! The best way to do this is to buy a Gift Certificate in the Kiosk. They're in the main Kiosk area. Then you can email the redemption code, or you can copy the redemption code onto a card and wrap it/ put it into an envelope or book, and gift it that way. Your recipient just needs to register an account - she'll be prompted to provide the Gift Certificate code in the process. That will update her membership and let her start swapping right away. You can also combine an Annual Membership with a Gift Certificate for 5 or 10 Book Credits if you like. Nothing could be easier!
---
The Last Word:
Are you REALLY not reading the Blog? You don't want to miss out on Free Book Friday book giveaways, author interviews, awesome book reviews and giveaways, and so much more!

As always,

don't forget to start your Amazon shopping from the link at the top of the PBS site - when you do this, a small percentage of your purchase amount comes to us. So whenever (and whatever) you plan to purchase on Amazon, start from the Amazon link at the top of the PBS site. It's an easy, free way to support the club!