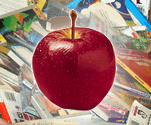 We've done it! Thanks to our generous members, during this Books for Schools campaign we have sent 14,000 books to 12 deserving elementary schools across the country!

Thank you for helping to make a difference in the lives of these deserving children by allowing us to donate books, creating a new generation of readers!

Since our Books for Schools program began, together, we have donated 101,000 books!
If you would like to donate credits at any time during the year, you can do that by giving credits to our Books for Schools account. This account has been created to provide a place for members to donate credits all year long. The credits will then be applied to the school accounts in the fall when the program is active.
If you know of an elementary school in need, suggest it here and we will consider it for our next Books for School donation drive.