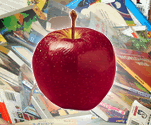 We're happy to introduce Books for Kids, our summer version of Books for Schools. Kids need summer reading too!
A love of reading has a lifelong impact -- no one knows that better than a member of PaperBackSwap! We're constantly being asked by members if we can expand our annual Books for Schools campaign, to get more books to needy kids. Members have also suggested that making the donations tax-deductible would be a plus. We agree! We set out to find organizations who would like new books for kids, and to whom donations could be tax-deductible.
We didn't have to look very far: sadly, PaperBackSwap's home state of Georgia's school system is ranked 32nd in the US and we have the highest dropout rate in the country. The recipients of this first (April 2017) round of Books for Kids will be five Title I Georgia schools, and a summer camp for kids. We hope to select a different US state for each future round of Books for Kids donations.

[FYI to those who have participated in previous Books for Schools -- this is a little bit different, in that the schools are combined into one recipient, and ALL of the recipients for this round are already showing below (there won't be other recipients announced for this round).]
Your donations mean that we'll be able to send books to children who may never have owned a book before. The love of reading can't start early enough!
To donate, scroll down to use the Make a Donation button.

Thank you all for joining us in making a real difference in the lives of these kids!
Richard
and The PaperBackSwap Team