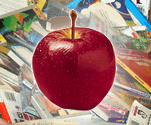 Each year PaperBackSwap, through our generous members, donates brand-new new books to selected deserving elementary schools across the country. The goal of the program is to provide children with books that they can read for pleasure. As you know, most of us learned the love of reading at an early age, and this is a great opportunity to share that joy. In the past three years PaperBackSwap and our members have donated over 70,000 new books to elementary schools. In 2013 we reached our goal of 25,000 books sent to 24 deserving elementary schools.
Your donation of credits or PaperBackSwap Money (which is used to defray some of the shipping costs) or both will help. Let's put books in the hands of children. Together PaperBackSwap and our wonderful members do make a difference!
If you know of an elementary school in need, suggest it here and we will consider it for our next Books for School donation drive.
To donate credits to Books for Schools year-round (between active Books for Schools campaigns), you can donate to the BooksForSchoolsCredits account. When the next BFS program is underway, those donated credits will be applied to the schools in that year's roster. To donate: click this link and when on that page, you can use the Give Credits button on the profile to transfer credits to that account. Thank you for your generosity! The kids really appreciate the books.