Subject: BYOB - Join us to Read the BIble in a Year - you are NOT too late!

Date Posted:

1/2/2013 10:37 AM ET

Member Since:

8/1/2007

Posts:

5,034

Back To Top
Bookmarks for January below (all reading plans listed)
Pick your flavor from the choices below...and pester me if I don't get Feburary on here soon :  )
As you read, post your ideas and questions on here along with the Chapter and Verses where it came from.
Even if we aren't all literally "on the same page"... we can enjoy the questions and topics. 
We don't all have to agree on everything.  I don't think TRUE unity is very possible in this day and age.  But we can enjoy discussing, even if we have different perspectives.  I know that I will read a verse... and then a few years later I read it again... and it has SO much more meaning for me due to life events between the first reading and second reading.
This is open for all to chat about out thoughts on what we are reading.
http://i1336.photobucket.com/albums/o643/Nashvillethecat/BibleReadingListsJan_zps3ed94529.jpg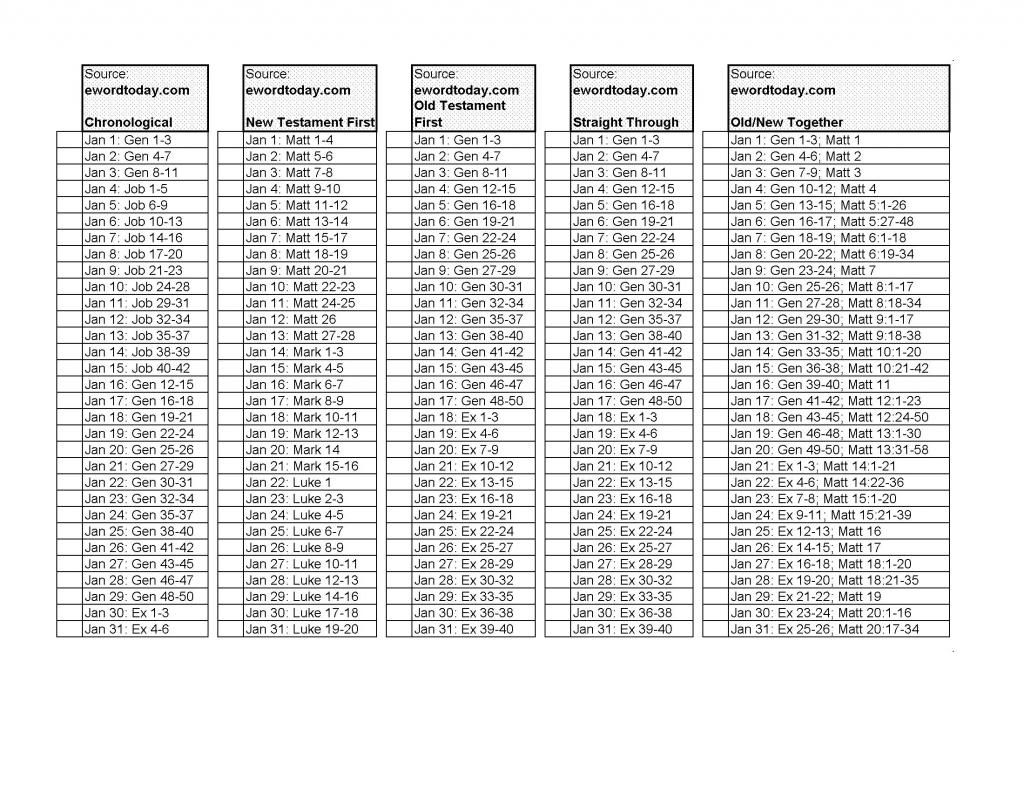 I have wanted to do this for a long time and I figured that having a few folks reading with me will help me stay on track.

If you want to keep track here for accountability, create a response and we can all see how we are doing.



Last Edited on: 1/10/13 12:32 PM ET - Total times edited: 18