Granby Elementary - VA
We hit our Book Credits goal!
100%
We've raised 1500 of 1500 credits needed. (160 members have donated)
1500 Credits ↓
We hit our PBS Money goal!
100%
We've raised $225.01 of $225.00 needed. (23 members have donated)
$225.00 in PBS Money ↓
Granby Elementary's slogan is "One Team, One Dream... Reaching Each Child"

On a daily basis we reach out to nearly 650 students in Pre-K through 5th grade.

We are located in an urban setting with the world's largest Naval Base just a few miles away.

Our population is 63% African American, 28% Caucasian, 7% Hispanic, and 2% Asian. Granby is a Title I school where 63% of our students qualify for free breakfast and lunch.

As a district, Norfolk Public Schools is committed to the following priorities:
(1) Ensure full accreditation
(2) Increase academic achievement of all students
(3) Improve climate, safety & attendance
As we strive to meet the goals the district has set up for us, we encourage our students to read nightly. We currently have the Listening Ears program in place. This is a program through the SPCA where dogs of all shapes and sizes come in to listen to students read. It is designed to help both new and reluctant readers develop their reading skills. Unfortunately, we have lost some of our other outside reading help like Reading is Fundamental and others due to budget cuts.
As an active book swapper, I am very excited about this program.
Thanks for providing this amazing program to so many bright shining stars each year. They are our future.
Laura G.
Teacher and PapeBackSwap member
Followup Images: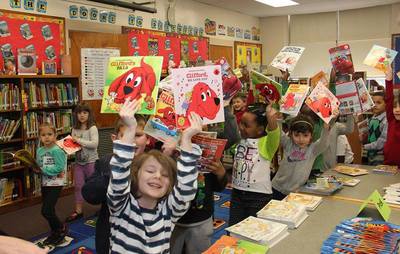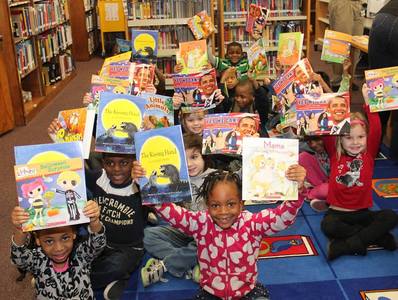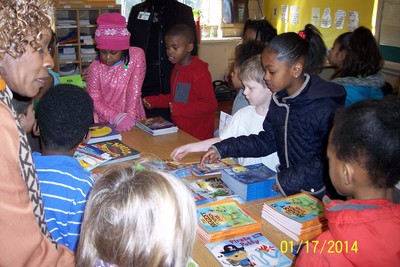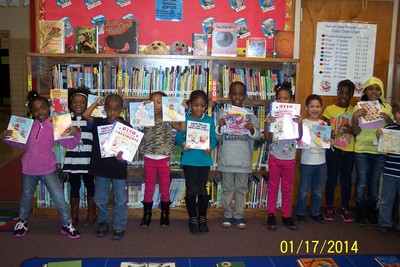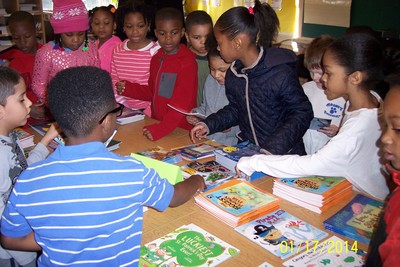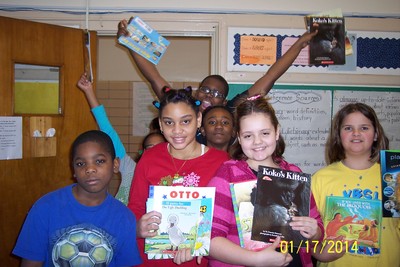 Update from the Granby Elementary - VA:
Granby Elementary distributed the donated books to our students. They all left with two books each and huge smiles on their faces. They were so excited to get them. We would just like to say thank you to all the donators whether with credits or money. It is a great program and we were truly grateful that we were lucky enough to be chosen to participate.
Thanks again,
Laura Gray
Math Specialist
PBS member