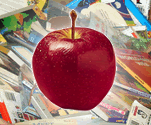 Once again, through the generosity of our members we have succesfully completed yet another Books for Schools Donation Campaign. 10,750 books are being distributed to needy schools across the country.
Thank you for helping to put books in the hands of children who may never had a book to call their own. And for sharing the love of reading with a new generation.

We can not do this without you and we are so grateful to our members!
If you would like to donate credits to a future Books for Schools campaign, you can donate to our Books for Schools Credit Account by clicking here.